Coin98 Super App
Coin98 On-the-spot | W9.2022
Coin98 is gaining a lot of traction. Welcome March, we have great news to share with you. Here's all you need to know about Coin98 this week.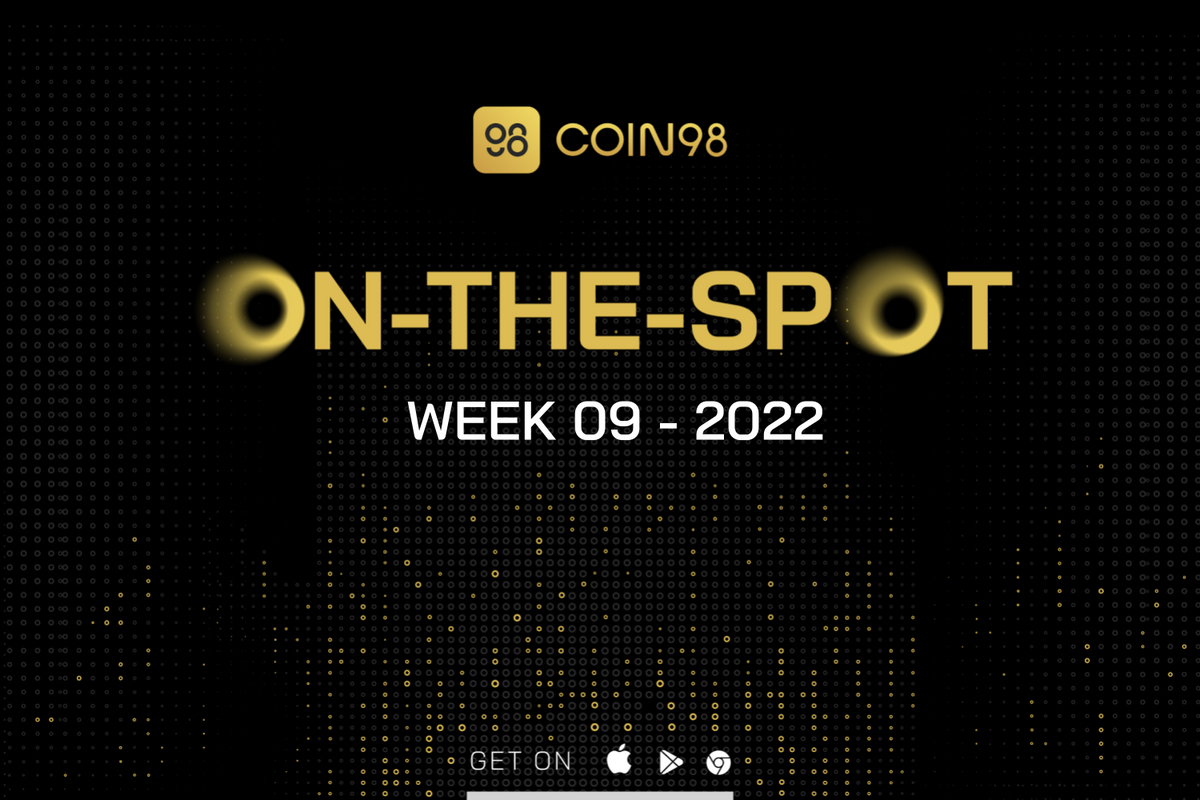 Coin98 is gaining a lot of traction. Welcome March, we have great news to share with you, as well as a range of fantastic activities. Each move we take is part of our continuous endeavor to improve our products and meet market demands. Here's all you need to know about Coin98 On-the-spot week 9 of 2022.
Updates
Coin98 Super App has upgraded to the current version of the Mobile App (V11.3.2), which includes the following new features:
Introduce Cloud Sync
Cloud Sync is a new feature on Coin98 Super App V11.3.2 , allowing users to automatically encrypt their private key and passphrase and store them on Google Drive and iCloud.
Read more: Coin98 Super App introduces Cloud Sync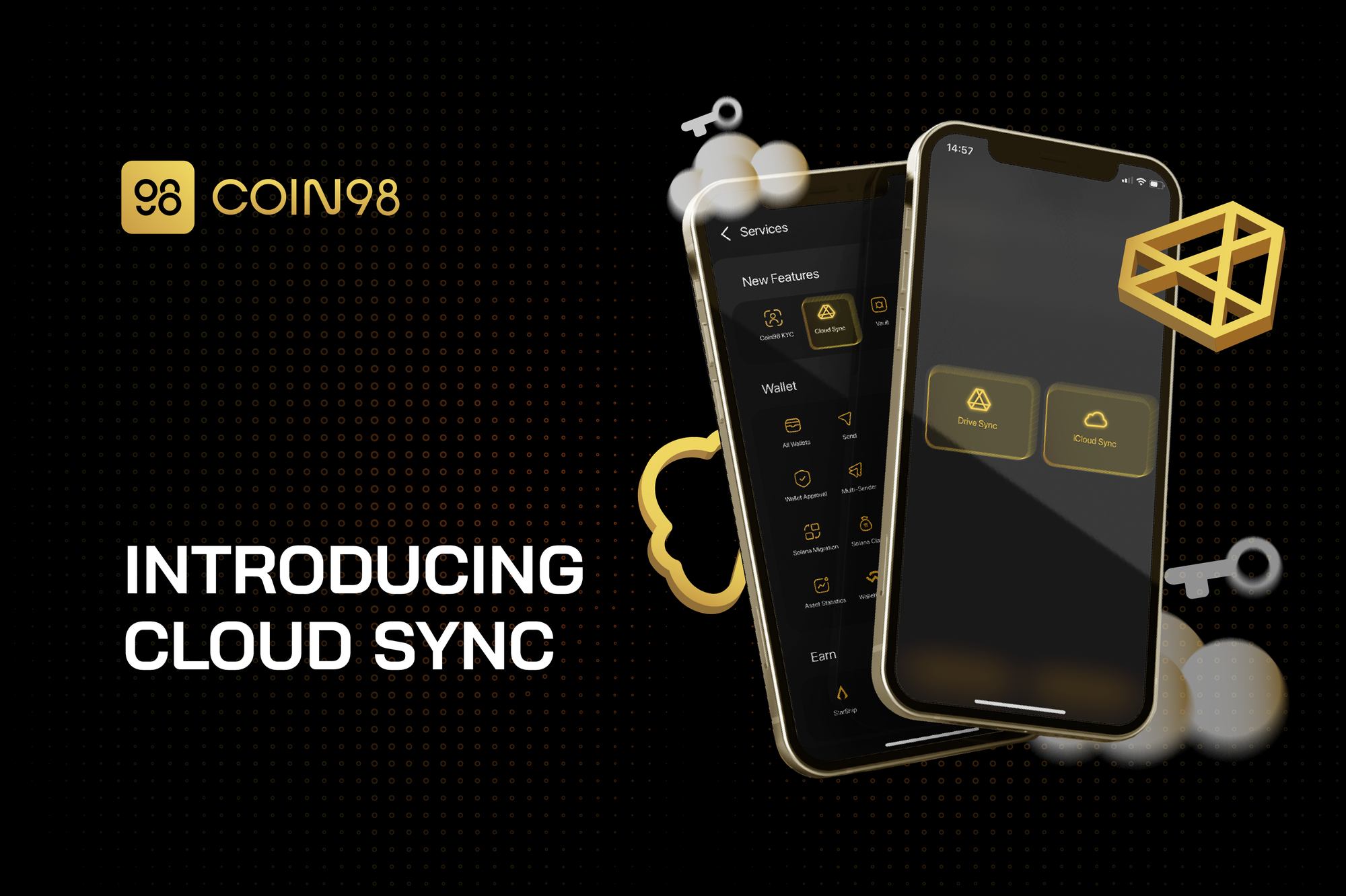 AMMs integration
Coin98 Super App is happy to welcome OolongSwap to the family. OolongSwap is the largest DEX on Boba Network, providing the ultimate experience while maintaining Boba's outstanding network infrastructure and unbroken throughput. From now on, you can benefit from optimized gas fee, lowest slippage rate and transaction throughput improvement with OolongSwap right on Coin98 Super App.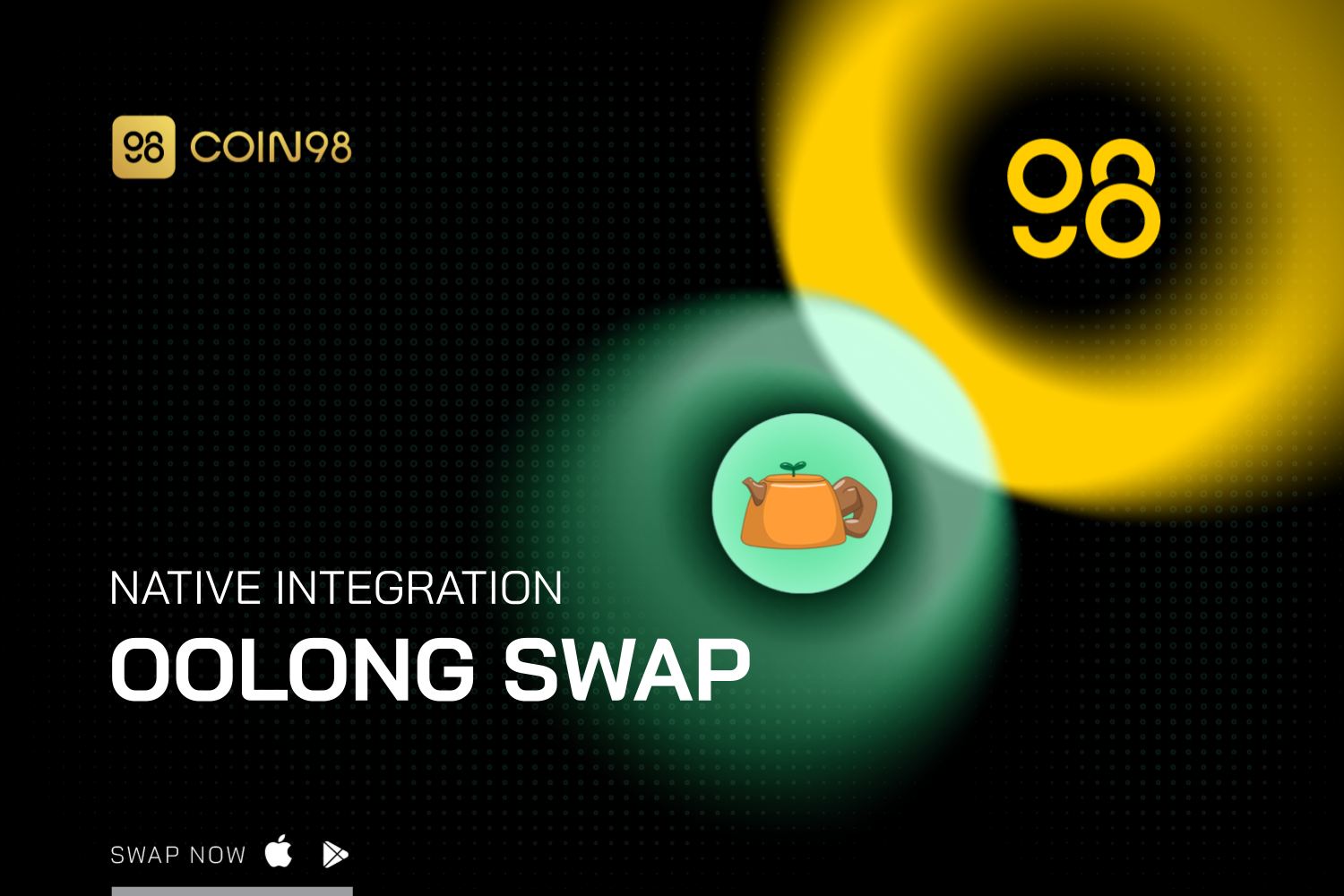 Update Coin98 Super App V11.3.2 and experience now!
Integrations
Coin98 is excited to announce the launch of a native Coin98 Chainlink Price Feed on BNB Chain and Ethereum mainnet! The integration allows other DeFi projects to integrate Coin98 directly into their platforms to advance multiple use cases, such as lending markets, on-chain leverage platforms, and prediction markets.
Read more: Coin98 Expands Native Token Utility With Chainlink Price Feed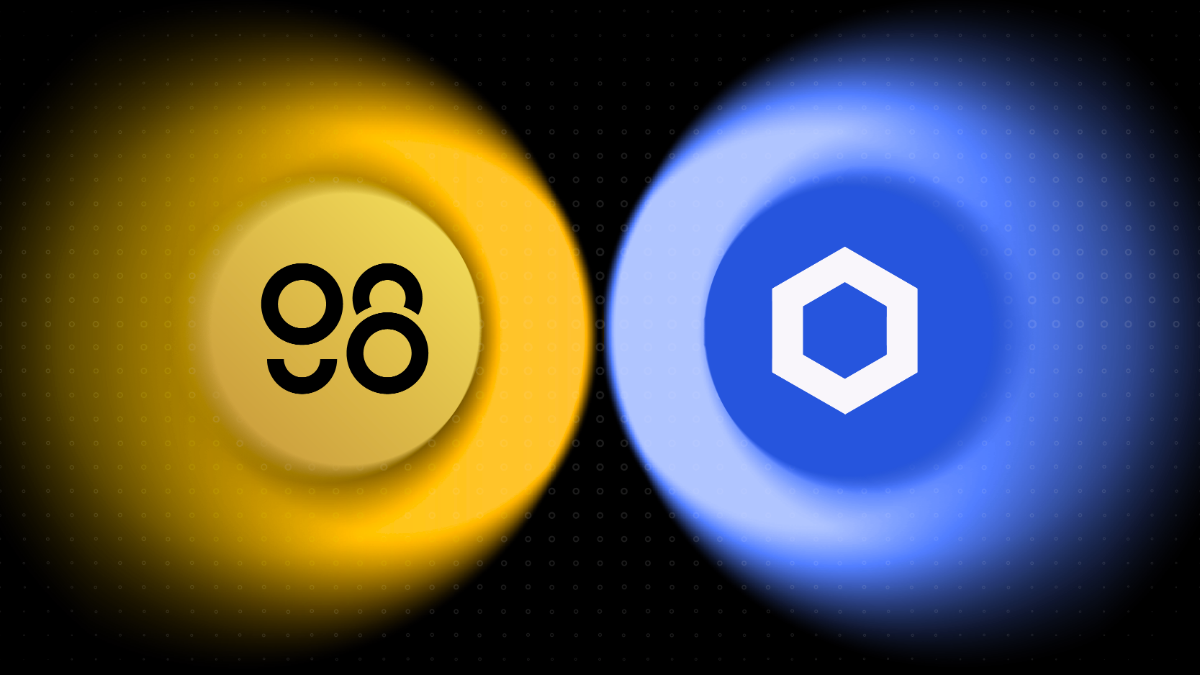 DApps Supported
Coin98 supports DApps on the Browser, which connects and aggregates crypto projects into a single access point, allowing users to rapidly use DeFi services without having to go through a series of difficult connection processes. Here are the DApps from Coin98 Super App of this week.
Only1 is Solana's first NFT social networking platform. The project helps to solve the problem of connecting celebrities with fans through NFT mints from idols, then fans will hold these NFT tokens. All content that artists put out Only1 becomes NFT.
Magic Eden is a relatively new platform for minting, selling and buying NFTs on Solana. The high throughput of the Solana blockchain makes the fees associated with Magic Eden almost negligible and as such, it is quickly becoming one of the most popular platforms for NFT trading.
Treasureland is a multi-chain NFT publishing and trading platform that aims to connect to NFT creators, users, and consumers in a decentralized way, becoming a value catcher in the crypto world and the best gateway to the Web 3.0 world.
Solanart is a full-fledged NFT marketplace based on the Solana network that allows anyone to acquire or sell Solana-based NFTs. Solanart aims to help promote artists and creators by providing them with a trusted marketplace to share their art.
Events
This week is the week when users participating in programs from Coin98 received a lot of fun. We announce the winners for: Share to Earn & Fortune Racer minigame and On your Love - Off your Charts.
Stay tuned and follow Coin98 Twitter for the upcoming events.
NFTs and Tokens Supported
Coin98 Super App now supports over 10,000 coins/tokens on multiple platforms. Over the past week, Coin98 continues to support more tokens to help users easily store and manage crypto assets.
Coin98 is attempting to support as many NFTs as possible, including ApeSwap, Degen Toonz Collection, Wonderpals, Invisible Friends… and much more interesting NFTs.
Overview of Coin98 On-the-spot | W9.2022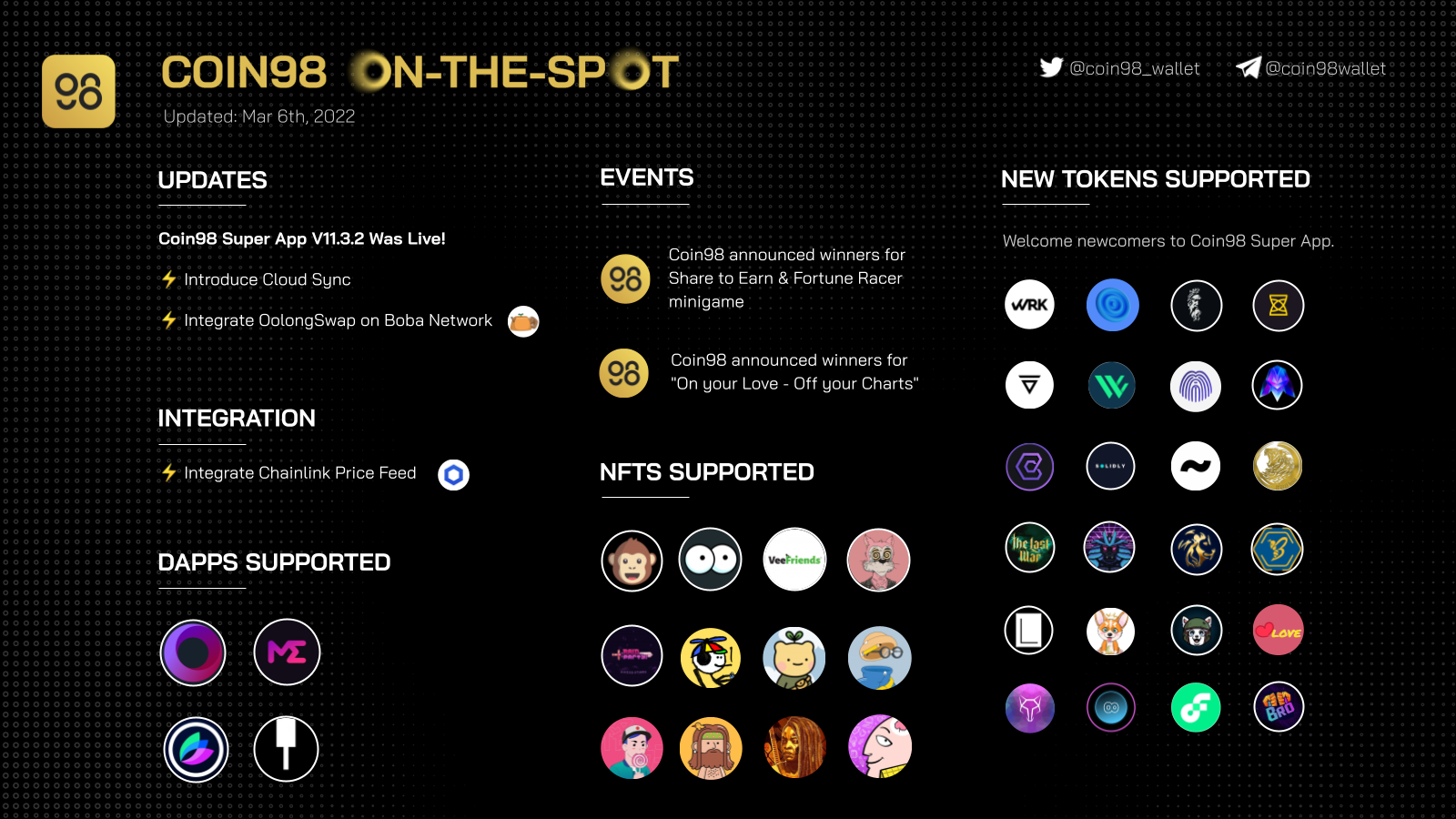 About Coin98 Super App
Coin98 is the #1 crypto super-app designed to seamlessly connect a billion users to the crypto world safely and securely. We offer users a comprehensive and trusted ecosystem of essential services across the globe, including a non-custodial, multi-chain NFT & cryptocurrency wallet, built-in DEXs, Cross-chain Bridge & DApp Browser, a powerful Terminal, attractive Earn, Gift & Campaign, and Others.