Coin98 Super App
SpaceGate Cross-chain Bridge: New Major Updates
Coin98 now upgrades its cross-chain bridge - SpaceGate, with new routes across Ethereum, BNB Smart Chain, and Solana for more diverse assets.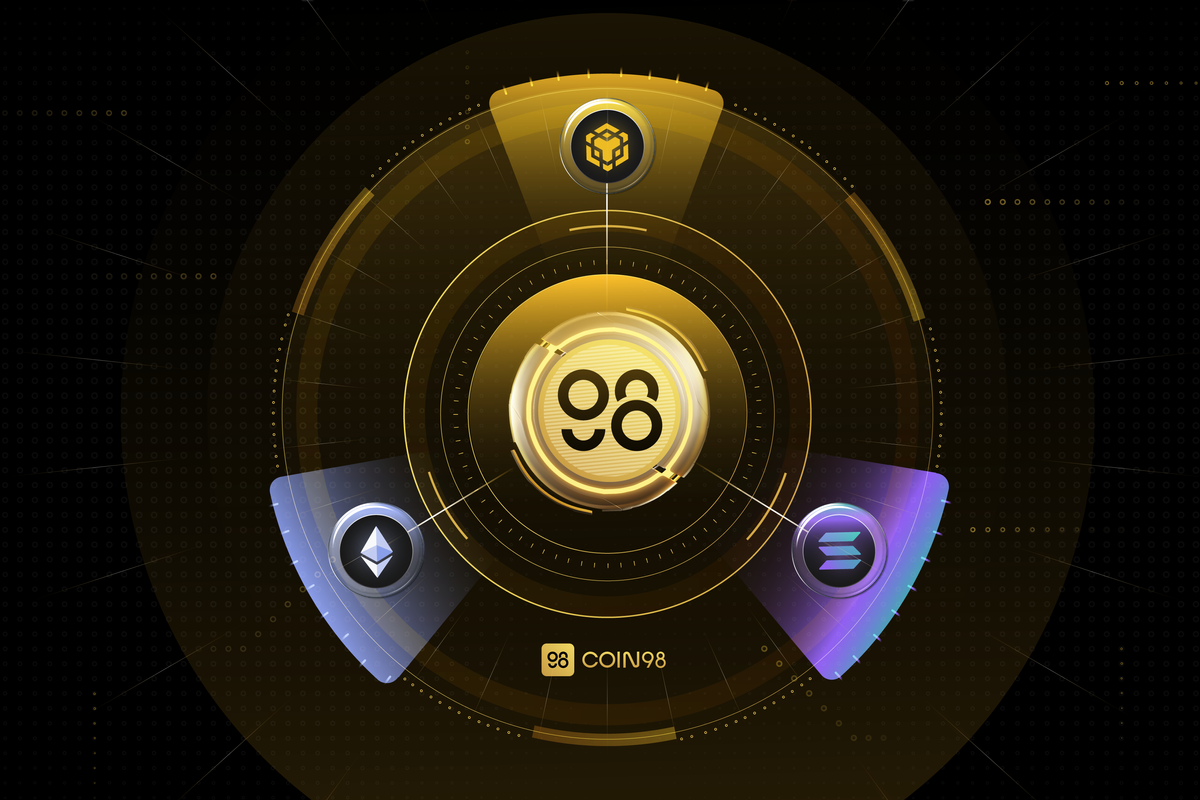 Coin98 now upgrades its cross-chain bridge - SpaceGate, with new routes across Ethereum, BNB Smart Chain, and Solana for more diverse assets. The new SpaceGate is available on the latest version of the Coin98 Super App.
Update Coin98 & enjoy today!
New bridges, new assets supported
Coin98 is going the extra mile for the evolution of SpaceGate. In addition to Ethereum, BNB Smart Chain, and Solana, it now provides more routes for C98. USDT and CUSD will be available soon.
Coin98 (C98) is the native utility token of Coin98, powering the entire ecosystem, available on Ethereum, BNB Smart Chain, and Solana.
Users can conveniently convert C98 among blockchains to pursue capital efficiency and potential investment opportunities in the DeFi World's immensity. Here are bridges supporting C98:
💡
C98 (Solana) <> C98 (Ethereum) <> C98 (BNB Smart Chain) <> C98 (Solana)
Smooth & flying experience
Finding a reliable bridge among the many bridges on the internet can be daunting for anyone, experienced or not. Instead of wasting time hunting, Coin98 provides users with an intuitive and friendly interface to enjoy a decentralized and seamless all-in-one experience.
The bridging flow basically requires selecting a token, a blockchain, entering an amount, and then converting, which only takes 2 - 5 minutes to complete.
Move ahead to Web3 Interoperability
Every shift always focuses on providing superior user experiences while upholding the high-security standard with lightning speed. As the DeFi industry is booming, individuals are entering blockchains more frequently in their daily lives for a variety of purposes. Coin98 has been working around the clock to bring more assets and bridges to SpaceGate, making a dream route for value transfer and contributing to the road to Web3 interoperability at accessibility.
The next stage will renovate SpaceGate from a cross-chain bridge to a cross-chain swap so that users can swap tokens A in blockchain X for token B in blockchain Y securely and conveniently.
We can't reveal much. Watch this space for announcements!
How to convert tokens using SpaceGate Cross-chain bridge
Before we begin, you need to install or update Coin98 Super App to the latest version:
Step 1: Open Coin98 Super App, then select Swap, choose SpaceGate (Multi-chain).
Step 2: Choose an asset, blockchains & corresponding wallets.
Step 3: Input (or scroll) the amount you want to convert. Then, click Convert.
Step 4: After that, there will be Confirm, you need to select Done to execute your order, or you could Cancel.
FAQs
What blockchains does SpaceGate support?
As of this writing, SpaceGate currently supports Ethereum, BNB Smart Chain, Solana.
All bridges on TomoChain, Avalanche, Arbitrum, Optimism and Boba Network were temporarily suspended due to the performance upgrade.
Are there any fees charged when using SpaceGate?
Yes. Besides network fees, users need to pay an amount of protocol fee and bridging fee. Please check the details of the fee here.
How long does it take to bridge across blockchains?
It takes around 2 - 5 minutes to convert assets from one chain to another.
Is there any limitation to each order?
Coin98 always wants to make sure all the transactions are secured. Each asset will have its limit amount. For C98, you can convert at least 10 C98 and 50,000 C98 at a maximum of once.
Where can I get supported?
Please don't hesitate to reach out to Coin98 Customer Support via the in-app Livechat or via livechat.coin98.com.
About Coin98 Super App
Coin98 is the #1 crypto super app designed to seamlessly connect a billion users to the crypto world safely and securely.
We offer users across the globe a comprehensive and trusted ecosystem of essential services, including but not limited to a non-custodial, multi-chain NFT & cryptocurrency wallet, built-in DEXs, Cross-chain Bridge & DApp Browser, a powerful Terminal, attractive Earn, Gift & Campaign, and Others.