Coin98 Super App
Coin98 on-the-spot | W7.2022
Coin98 has supported Ledger Nano S and Ledger Nano X hardware wallet to enhance the security of crypto assets along with others highlight events that took place in the last week. Don't miss anything, let's find out and join Coin98's latest activities right away!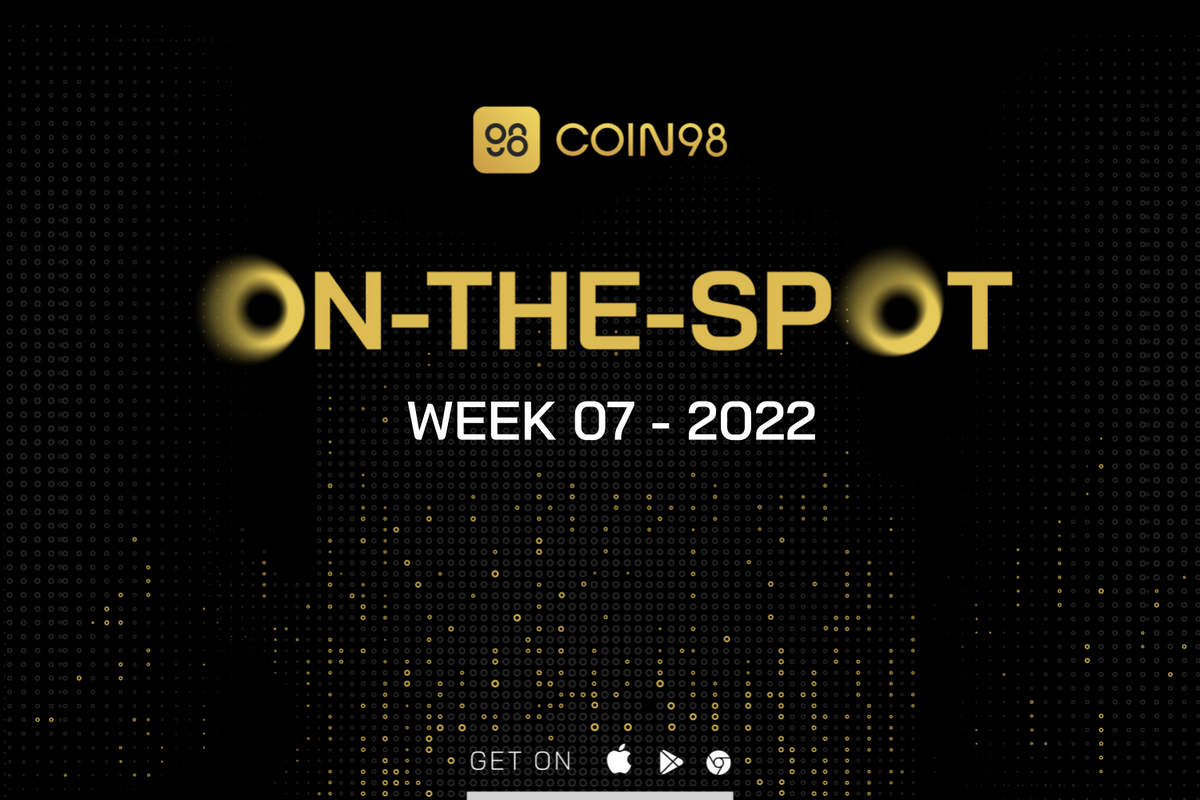 Updates
Coin98 supported Ledger Nano S and Ledger Nano X hardware wallets from Coin98 Super App version V11.3. Users can easily connect to these hardware wallets via Bluetooth in Coin98 Super App version or by USB port with Coin98 Extension - the desktop version.
Coin98 integrated SpiritSwap and SpookySwap - 2 AMMs on Fantom's network. With this integration, users can use the native Swap feature on Coin98 Super App to trade FRC20 tokens with optimal cost and speed. Coin98 is always making efforts to integrate more and more AMMs, improving the convenience of the user experience.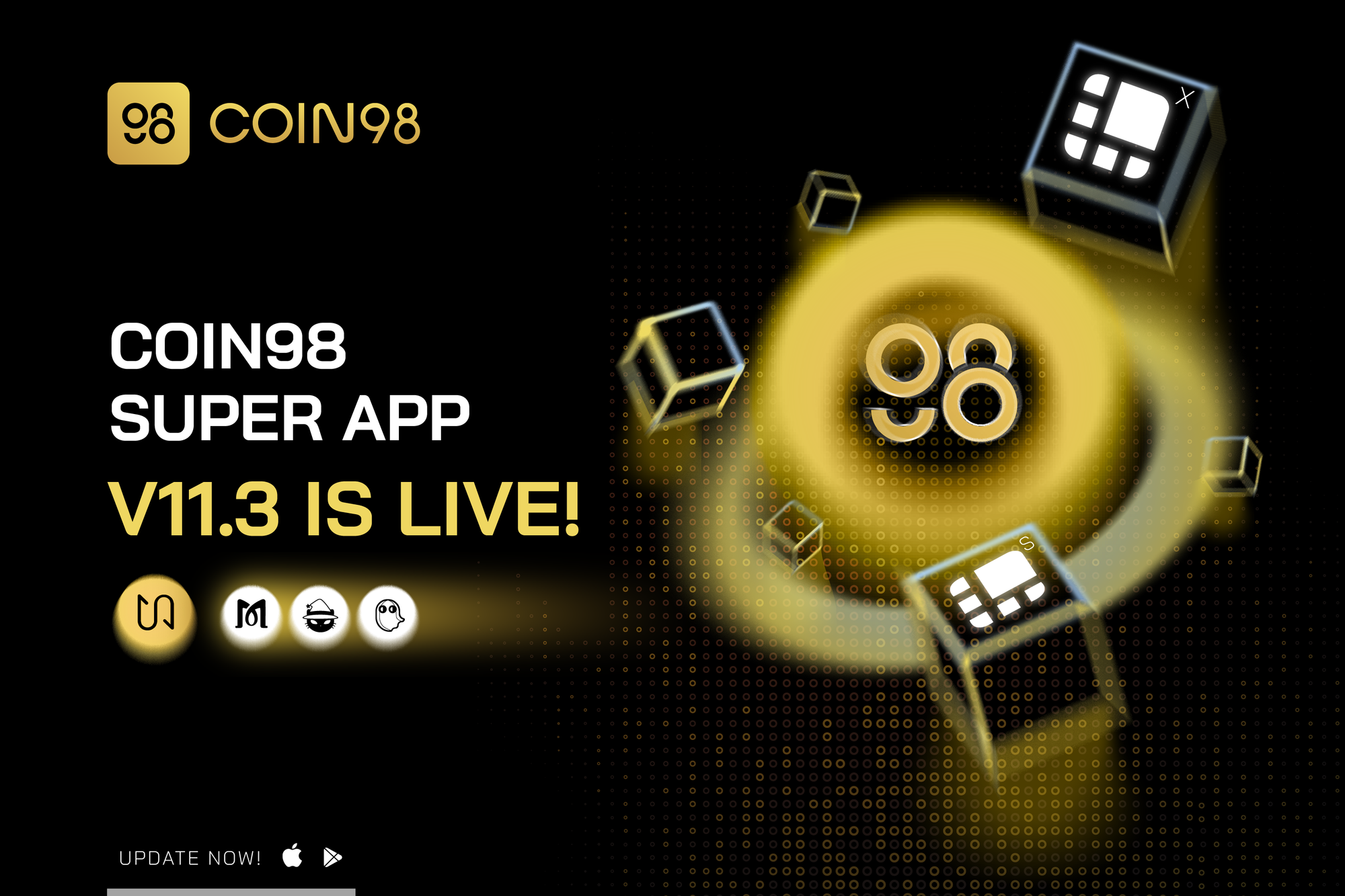 Read more:
This week, Coin98 also integrated MojitoSwap - a decentralized trading platform on the KCC network. Users can now directly trade KRC20 tokens with high liquidity from MojitoSwap - a leading AMM with the highest trading volume on KCC up to now. Coin98 and MojitoSwap will continue to cooperate to enhance the experience and contribute to the steady expansion of the KCC network.
Update Coin98 Super App V11.3 and experience now!
Events
An Event cannot be missed on Valentine's week "On your Love - Off your Charts" which took place from 13/02/2022 to 15/02/2022, with a total prize value of $1000 C98.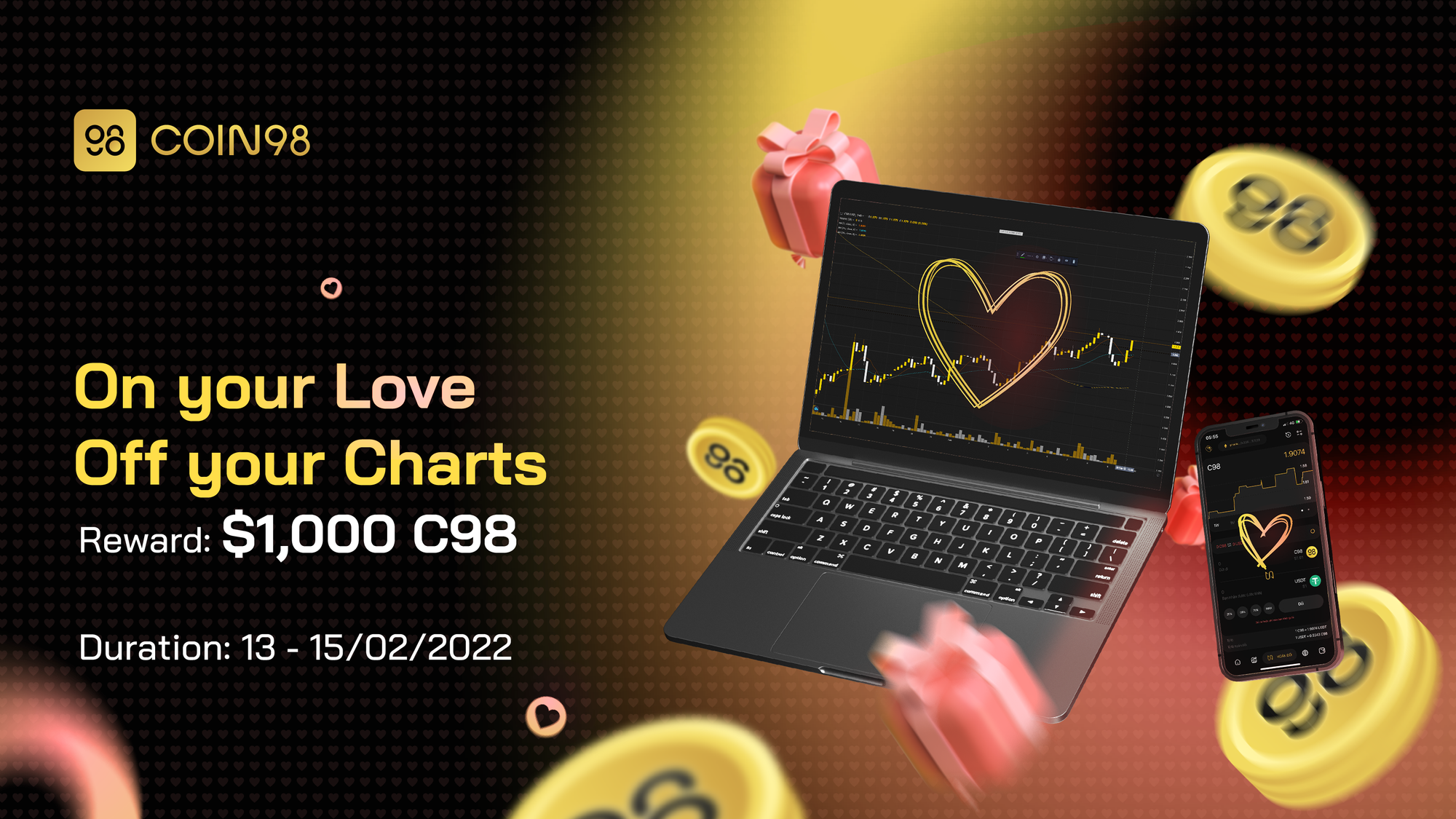 Coin98 announced the winners of January 2022 - the "Content Creator Program". Find out about the program and check whether you are the lucky one HERE. Besides, let's be awaiting Content Creator Program #2 which will be announced soon on Coin98.net!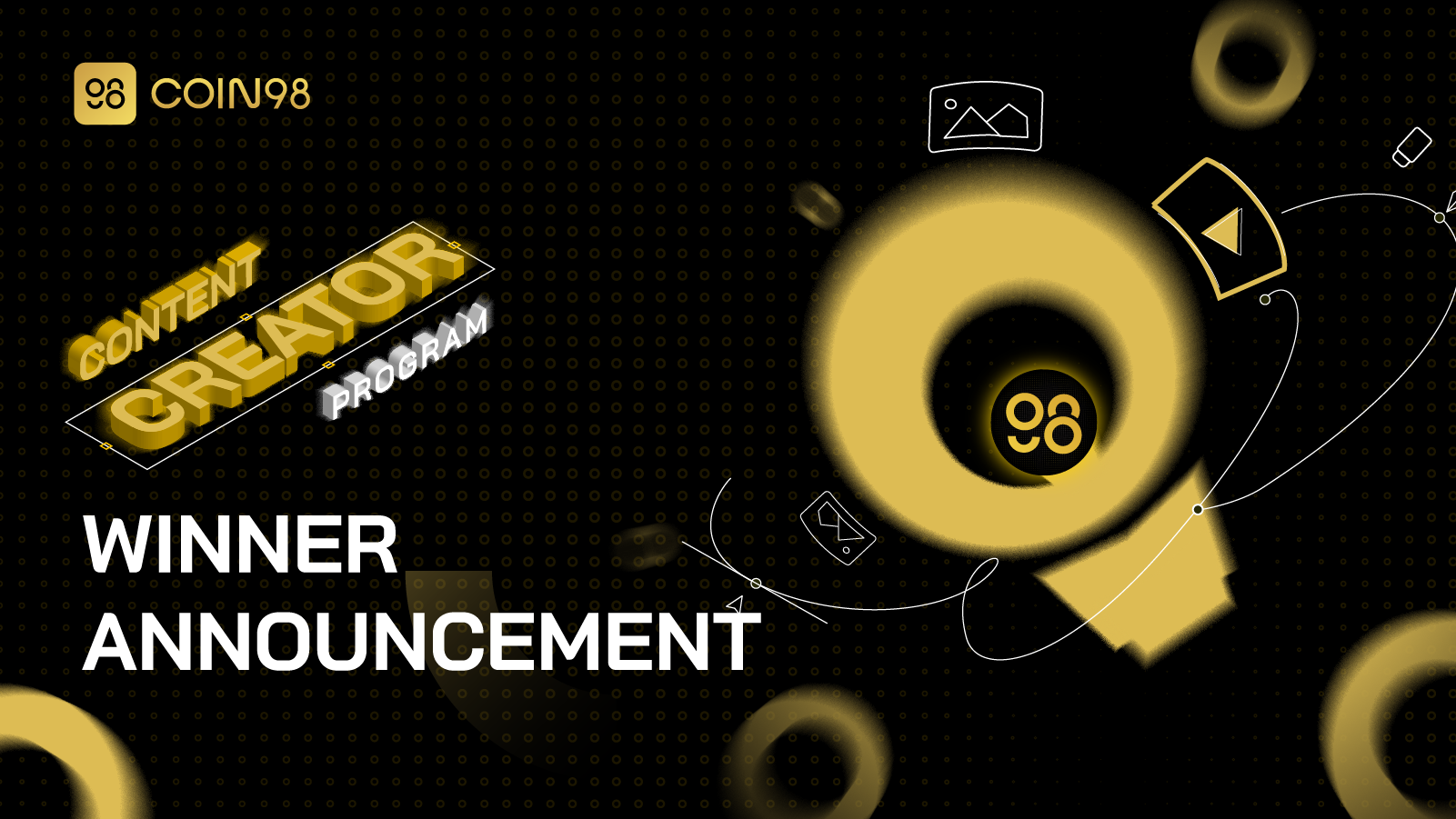 DApp supported
Coin98 supports DApps on the Browser, connecting and aggregating crypto projects into the same access point so that users can quickly experience DeFi services without going through many complicated connection steps. Here are 5 DApps featured on Coin98 Super App of week 7.
Geist Finance is a decentralized & non-custodial liquidity market protocol based on Aave - the top 1 lending protocol at the moment. Geist is optimized from the leading platforms in the DeFi market such as Aave and Ellipsis Finance, allowing users to borrow or lend a variety of assets with different interest rates.
01 Protocol is a decentralized derivative protocol, built by a smart contract on Solana Blockchain. 01 is the first protocol to feature the everlasting options (options contract with no expiration date), an asset that gives the efficiency and power of perpetuals to the options market.01 protocol allows users to perform options contracts on assets with no due date because it will be constantly refreshed.
OpenLeverage is a permissionless lending margin trading protocol that enables traders or other applications to be long or short on any trading pair on DEXs efficiently and securely. Users can easily process a margin trade with liquidity on DEX, earn higher yield by depositing assets in the lending pool, earn interest on borrowed assets, borrow and trade all with one click.
Socean is a staking pool platform that operates on the Solana blockchain, for SOL holders. Socean will issue to senders scnSOL tokens representing the amount of SOL that users own in their pool. Socean's goal is to help unlock the value and potential of staking tokens, minimize problems, increase stake diversification, decentralization and hard-to-hack for the Solana ecosystem.
Tokens and NFTs supported
Coin98 Super App is always exerting ourselves to expand the supported list to over 10,000 coins and tokens on multiple platforms. This week, Coin98 Super App continues to increase the diversity with tokens from Ethereum, BNB Chain, Solana, Avalanche networks.
Along with the development of NFT, Coin98 continuously adds NFTs to the supported list for users. In the past week, Coin98 has supported the following NFTs: Dotdotdots, Riot Racer, NFT Worlds, Edenhorde, CatBlox, SkuxxVerse, Kamitribe, Worldwide Webb, Artvatars, RaidParty Heroes, SPunks và AvaPepes.
Overview of Coin98 on-the-spot | W7.2022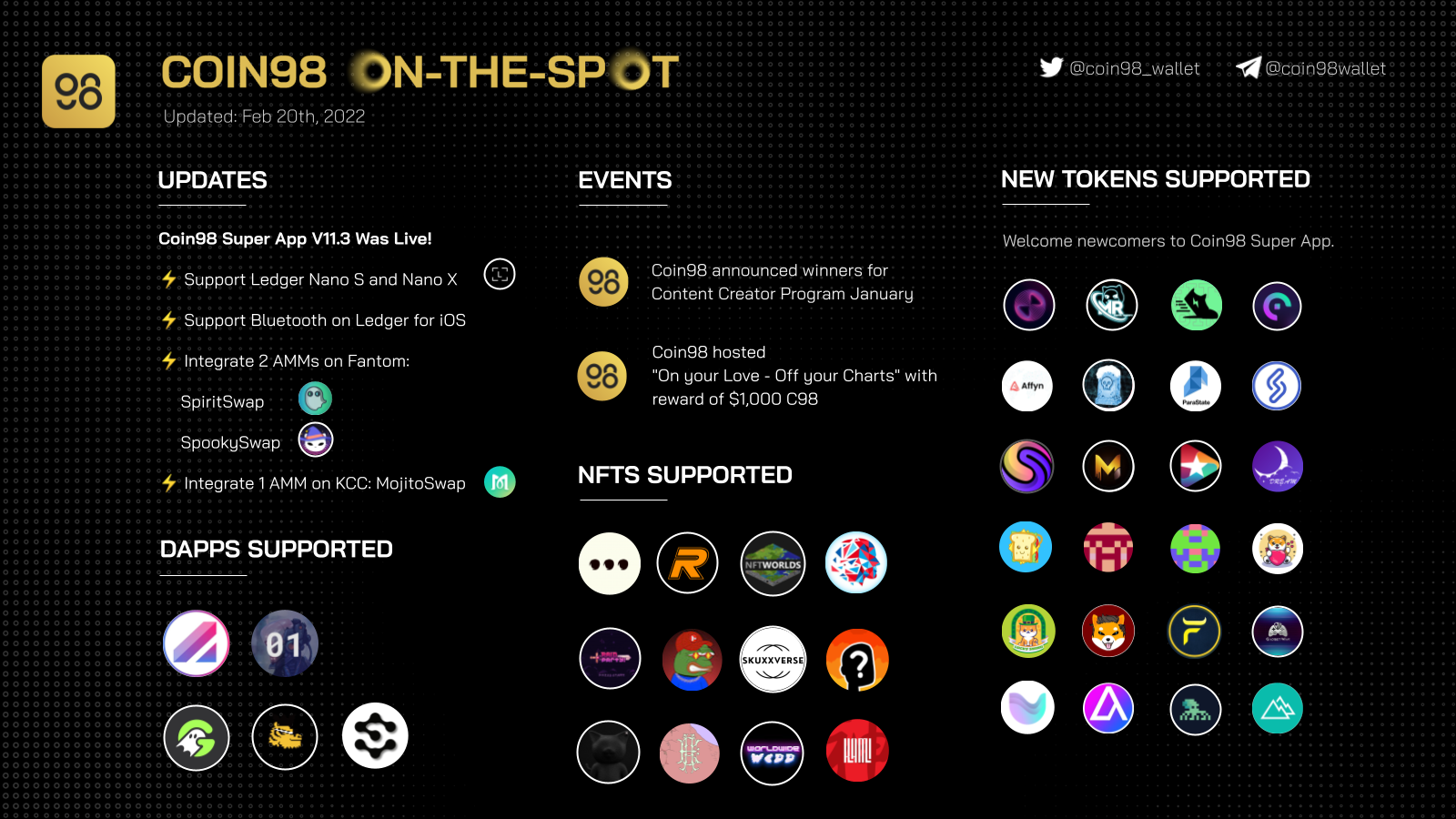 About Coin98 Super App
Coin98 is the #1 crypto super-app designed to seamlessly connect a billion users to the crypto world safely and securely.
We offer users a comprehensive and trusted ecosystem of essential services across the globe, including a non-custodial, multi-chain NFT & cryptocurrency wallet, built-in DEXs, Cross-chain Bridge & DApp Browser, a powerful Terminal, attractive Earn, Gift & Campaign, and Others.