Coin98 Super App
Coin98 Token (C98) is expanding to Polygon, unlocking more opportunities for users and holders to DeFi exploration
Coin98 is leaping forward by expanding its token to Polygon, providing Coin98 users with a flawless DeFi experience while anchoring new ground for user base extension.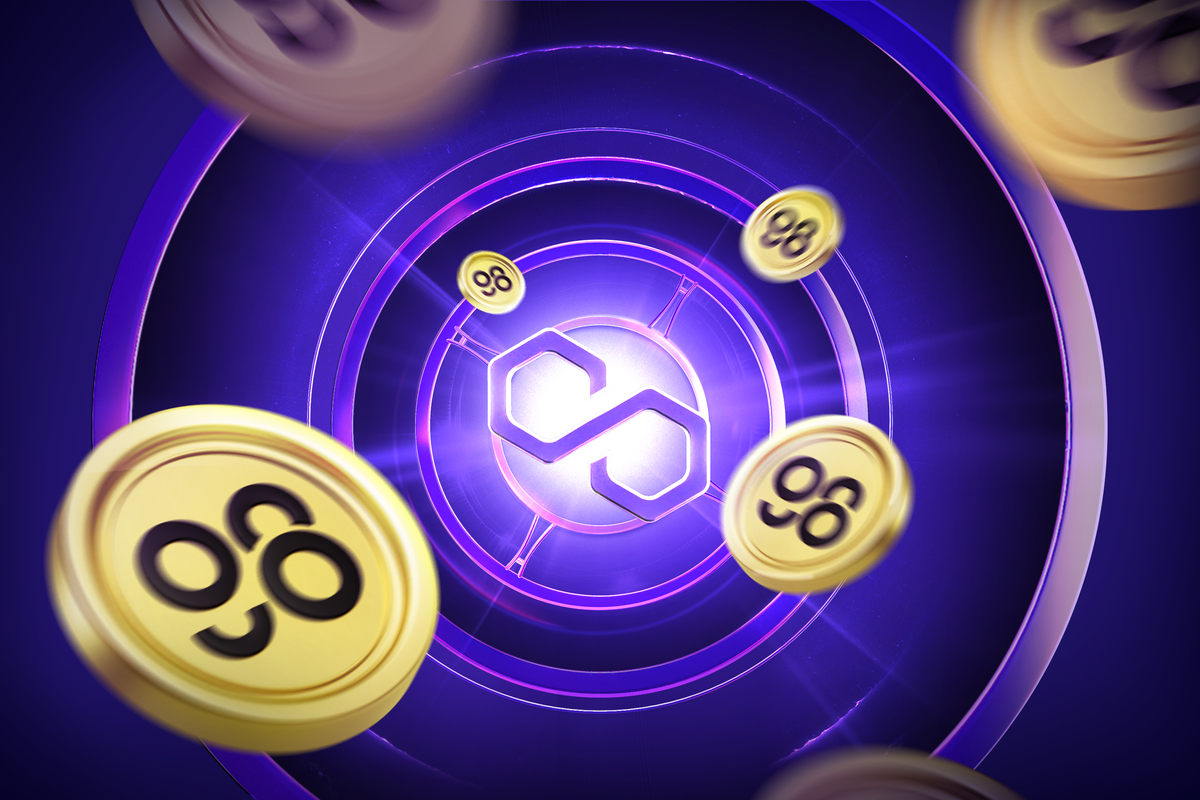 Coin98 is leaping forward by expanding its token to Polygon, providing Coin98 users with a flawless DeFi experience while anchoring new ground for user base extension. The move to Polygon is a strategic decision driven by the constantly evolving world of DeFi, where new networks and protocols are emerging all the time.
Why Polygon?
By leveraging cutting-edge technology like ZK encryption and transaction rollups, Polygon has displayed its amazing performance and reliable platform to settle on. It has evolved into the go-to option for an increasing number of companies and development teams as an enterprise-ready blockchain platform with a mission to bring accessibility to mainstream use.
Expanding to Polygon is a part of Coin98's strategy to grow our entire ecosystem, Coin98 gives users a chance to tap into the advantages of this network while working toward the same goal of promoting mass adoption.
One Asset, More Networks
From the outset, Coin98 (C98) is available on Solana, Ethereum, and BNB Smart Chain. Not only has Coin98 been adopted on many major centralized exchanges such as Coinbase, Binance, Huobi, etc., but also it has entered various leading DeFi protocols.
With the expansion to Polygon, the C98 total supply is still fixed at 1 billion tokens, meaning the value of each C98 token won't be diluted when new ones are minted on Polygon. Details about the amount of C98-PRC20 will be disclosed soon.
By expanding to different blockchains, Coin98 can reach a wider audience and capture value for users.  Particularly now that Polygon has established itself as the blockchain for mass adoption, enabling us to communicate with millions of new members throughout onboarding.
Seamless transfer via SpaceGate
In the Coin98 ecosystem, SpaceGate cross-chain bridges is a fundamental building block. It has already backed the C98 transfer across BNB Smart Chain, Solana, and Ethereum. When Polygon is included, the cross-chain bridges are now more powerful.
Thanks to the addition of C98 (PRC20) as a new supported asset, users will be able to convert tokens easily from Ethereum and BNB Smart Chain to Polygon and vice versa. All executions will be done on Coin98 Super App within a multichain wallet, giving users a pleasant stay.
A New Adventure for Coin98 Holders
After deep-diving into the bountiful ecosystem of the current networks, it's now time to start exploring Polygon with C98 in your pocket.
Seamless experience: Coin98 users can use SpaceGate to traverse C98 assets across blockchains, then benefiting from fast and cheap transactions supported by Polygon. This eliminates the friction that exists when using different blockchains, improving the overall user experience.
Unified liquidity: Regardless of which blockchain users use, all assets they receive following bridging transactions—instead of wrapped tokens—are native C98, which can help unify liquidity.
New opportunities to earn yield: Coin98 will try to bring C98 (PRC20) to different areas on Polygon as possible. As a result, they can use lively DeFi services and get passive income from those pursuits.
Polygon is only the most recent destination, which is kickstarting the adventure to further layer1 and layer2 nations.
More information will be announced soon. Stay updated!
About Coin98 Super App
Coin98 is the #1 crypto super app designed to seamlessly connect a billion users to the crypto world safely and securely.
We offer users across the globe a comprehensive and trusted ecosystem of essential services, including but not limited to a non-custodial, multi-chain NFT & cryptocurrency wallet, built-in DEXs, Cross-chain Bridge & DApp Browser, a powerful Terminal, attractive Earn, Gift & Campaign, and Others.