Coin98 Super App
Coin98 April Gathering: Sailing The NFT Wave
The latest additions are Polygon zkEVM and zkSync Era - the two first zkRollup blockchains in the Coin98 universe. What else? Let's walk around the Coin98 April Gathering to learn more.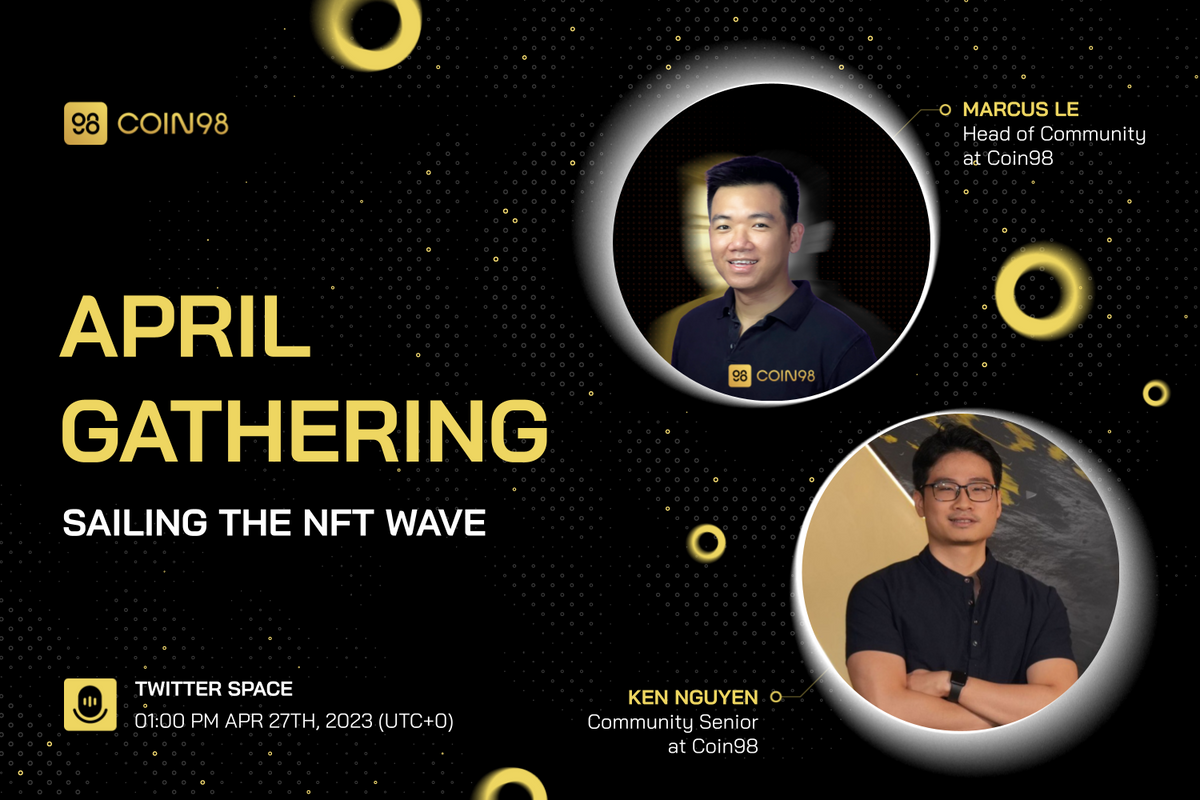 Coin98 April Gathering: Sailing The NFT Wave was held on April 27th, 2023 (UTC) at 1:00 PM at Coin98 Super App's Twitter Space, with Mr. Marcus Le (Head of Community at Coin98 Finance) and Mr. Ken Nguyen (Community Senior at Coin98 Finance) in attendance.
You can play the record on Twitter or walk around this detailed recap.
Ecosystem Update
Coin98 Super App in growth
The latest additions are Polygon zkEVM and zkSync Era - the two first zkRollup blockchains in the Coin98 universe.
Polygon zkEVM Mainnet Beta is a decentralized Ethereum Layer 2 scalability solution that uses the power of zero-knowledge proofs to reduce transaction costs and increase throughput while inheriting the security of Ethereum. Through this integration, Coin98 users can now create a Polygon zkEVM wallet and enjoy a fresh experience on this L2 with a better bridge between L1 and L2, and fast transactions when they can claim funds on L1 in 30 - 60 minutes compared to other L2s, and more.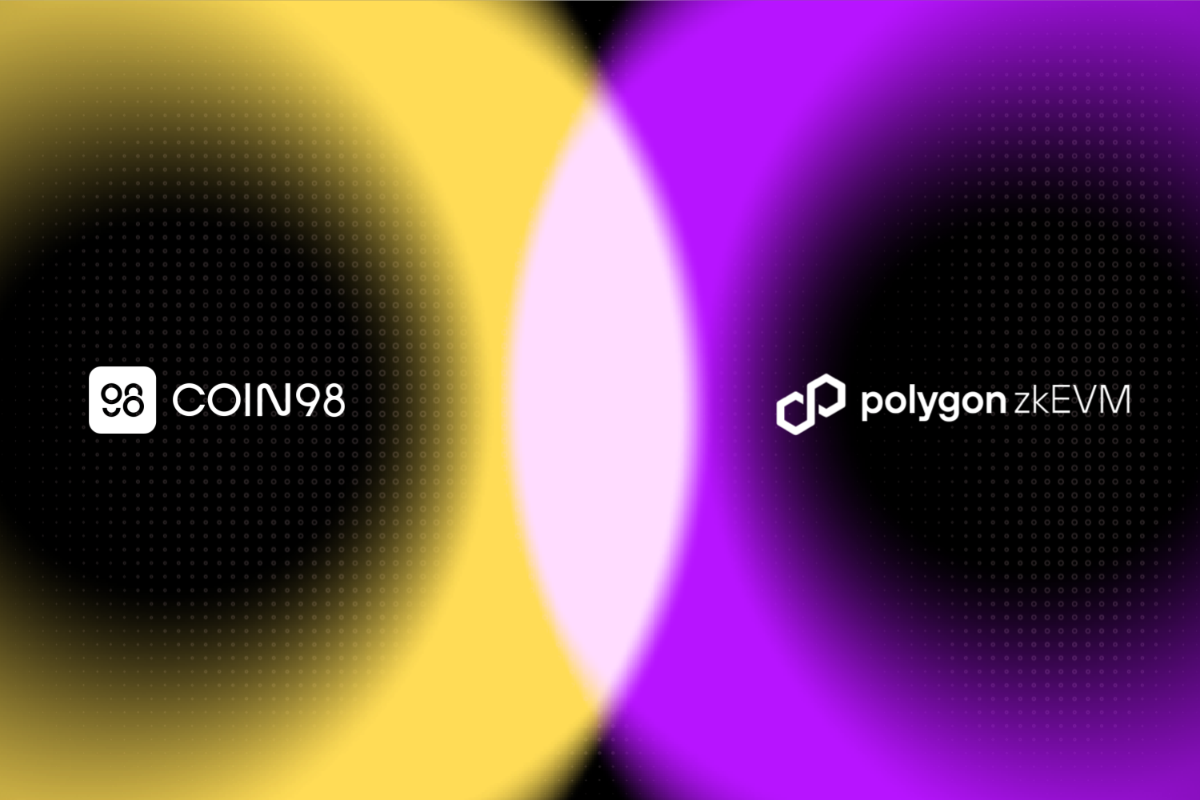 Learn more about the Polygon zkEVM integration.
Also, we have integrated zkSync Era, a scaling solution for Ethereum that uses zero-knowledge proofs to enable fast and cheap transactions on Ethereum. With this integration, we have expanded our blockchain horizon up to 70 chains, making Coin98 one of the most comprehensive Web3 gateways in the industry.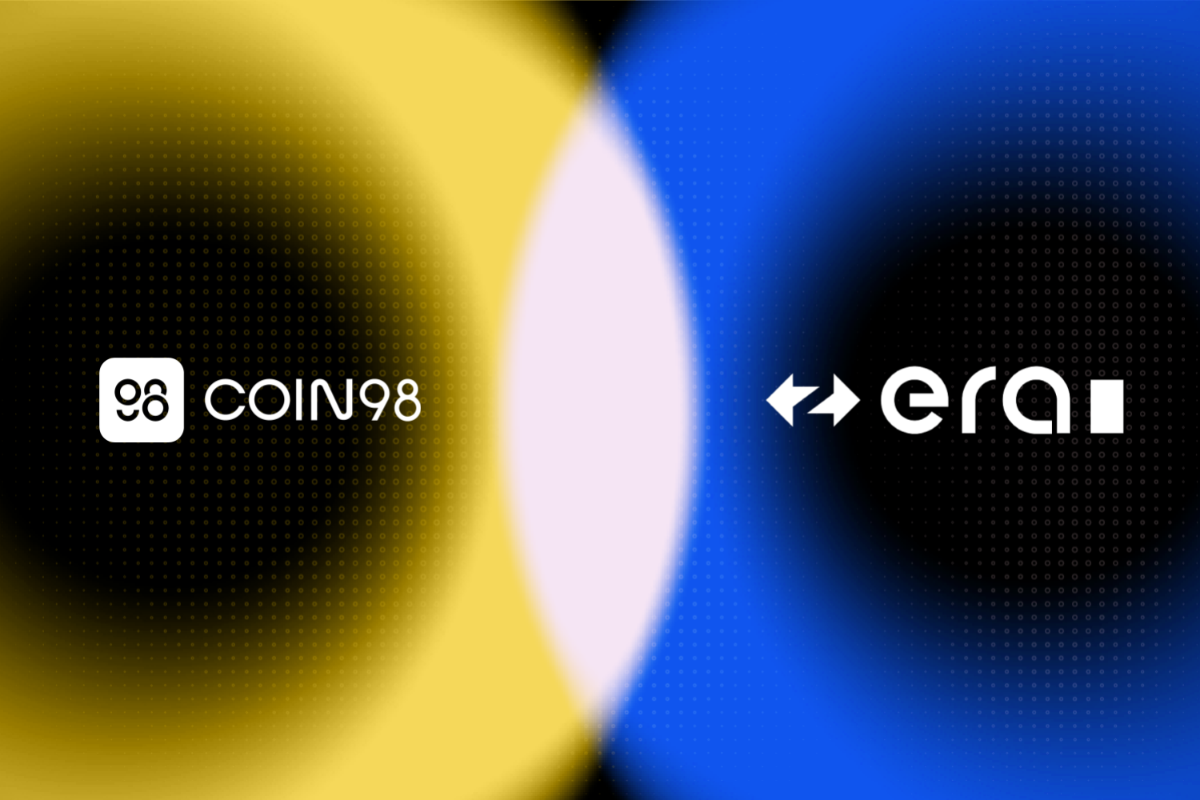 Learn more about the zkSync Era integration
Besides that, Coin98 proudly announced a strategic investment in Ramper. Ramper is building a suite of SDK/APIs for auth, key management, and crypto/NFT purchase for DApps built on multi-chains to simplify Web3 user onboarding. To make its mission possible, the Ramper team has developed a new key management architecture called Restorative Performant Multiencryption System (RPMS). RPMS is being built to acquire the next billion users by prioritizing speed, security, portability, and ease of use.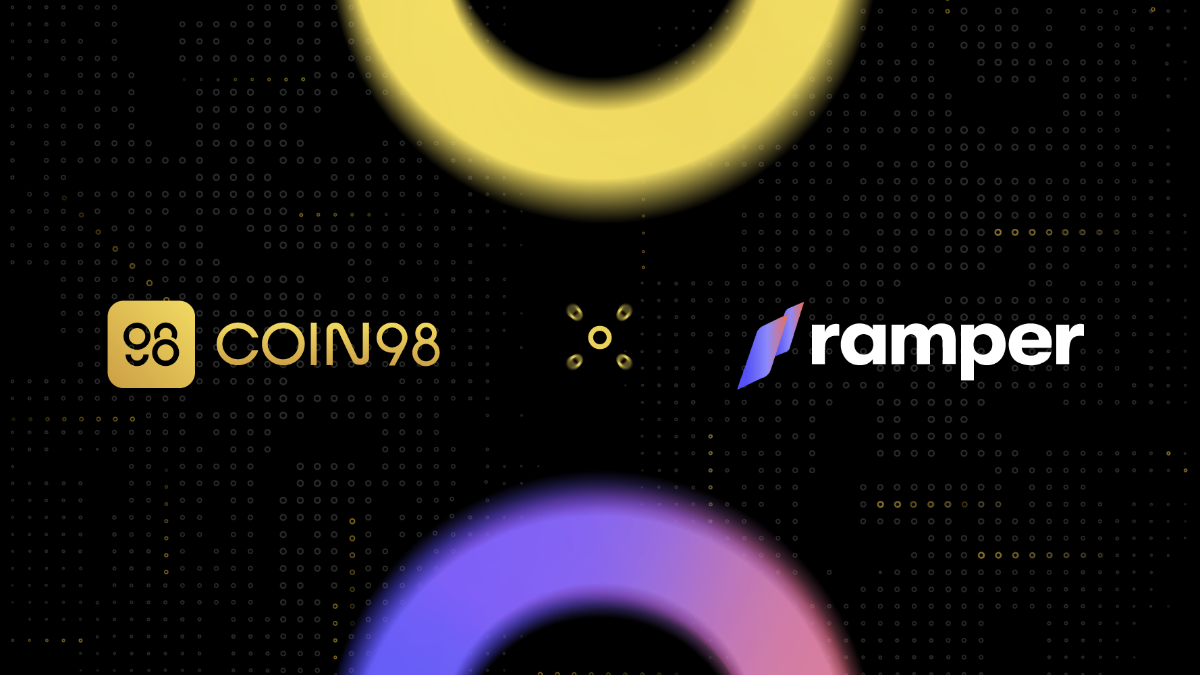 We believe that the Web3 onboarding process should have fewer layers, and be frictionless. With this vision, Coin98 plans to leverage Ramper's technology to introduce a brand-new social login solution, that is, rest assured, scalable, user-friendly, and safe for developers to rely on. This solution is becoming a fundamental building block in CWS - a new Web3 infrastructure will be launched soon by Coin98 Labs.
Read more about this announcement.
When it comes to new dApps and NFTs supported, we have Dagora NFT Marketplace, LFGSwap, Squid, Tensor, Link3, Vyper Protocol,... and numerous newly supported NFTs: Otherside Vessels, Otherdeed Expanded, Otherside Koda, y00ts, Cool Cats, name to a few.
All information can be found at every Coin98 Bi-Weekly Roundup.
Coin98 Dollar in growth
For $CUSD, you can now still earn yields on Balancer, Thena Finance, Wombat Exchange, Wombex Finance, and Quoll Finance,... CUSD has just added more juicy bribes to two pools - CUSD/DOLA and CUSD/FRAX, with APRs of 138% and 245% respectively. For those who are farming CUSD on stable pools on Thena, you need to migrate your LP Tokens to the new gauge to keep earning rewards.
Check out the LP Token migration guide.
Dagora in development
During the times in last month, community call there were 2 launches the first one was Pyra Aliens and the second one was WatDa F*sh. They both have successfully happened on Dagora. It was minted out pretty quickly.
After the launch, we run DAGORA AND FRENS - Pyra X Watda F*sh. This is an art creation competition, and the user will have the chance to get free Pyra Aliens and WatDa F*sh NFT. Besides that, we also have a C98 pool for lucky eligible participants. We have received more than 160 fan art; 1250 C98 token pool and 6 NFTs (3 from each project) are ready to give out. We have announced the winner list and distribution is in progress.
We have one new listing collection in April for Dagora, and it is called out the name of Summoners Arena. You can now buy, sell, and transfer it with Dagora. Our users love the multisend feature on Dagora, so if you want to send a bunch of NFTs to your friends, you can try it out and enjoy the smooth.
Don't forget that we already have a sneak peek about integrating the SeiNetwork Testnet. This is our first step to take a leap to be the first multi-chain NFT Marketplace supporting Sei Network with the mission to make NFTs accessible to Seilors and create a vibrant NFT ecosystem on this blockchain. Right now it's on test nets but we'll be ready for the mainnet whenever they launch it. Users can now use testnet SEI to test Dagora features on Sei Testnet.
Some people might ask "Why Sei?", Sei is building the best infrastructure for exchanges, whether it's DeFi, gaming, or NFTs. Dagora will be the first marketplace to launch on Sei and take advantage of its optimized trading infrastructure. One of the reasons we cannot miss Sei is its liquidity solution. This makes it possible to transfer assets, giving our users more freedom and access to a wider range of assets.
Also, Sei Network's cutting-edge technology makes transactions safe and quick, reducing the chance of fraud and making sure that transactions are handled quickly and correctly. This gives Sei a reason to build the most advanced infrastructure possible, with the main focus on supporting exchanges, especially NFT exchanges.
We will start off our journey on Sei Testnet first, with a series of thrilling incentivized programs. Seilors are all welcome to join these events celebrating the launch of Dagora on Sei Testnet. Also, upcoming listings on Dagora are ready to bring more exposure to the Sei community and allow us to foster the community of Sei's NFT enthusiasts.
C98 Utility
Regarding the $C98, you now can join IDOs on Impossible Finance, buy and sell NFT on Dagora Marketplace, and of course, earn yields when you stake on Baryon Network or Saros Finance - the pools are still ongoing with reasonable APRs.
Regarding C98 on Polygon, it was previously on Satin exchange but the project has been revamped to a new name of Retro Finance, they have paused trading activities regarding the old pools. There is now a migration period where you have to migrate the liquidity from the old one to the new protocol and the new tokens. Be sure to subscribe to our channels or Retro Finance channels to get updated on how to do the migrations. There's still lots of time to do that but better do it when you still remember.
These are the chances to earn from several blockchains, so if you need to bridge your token, you could use our native feature - SpaceGate - for a fast and safe cross-chain bridge experience.
The Upcoming Building Block
Some of you have already known that our Founder shared about the Starship Launchpad. We are trying our best to make sure that our holders can bring out the best value according to the token they're holding.
This will be another utility expansion for $C98 so stay tuned and bear with us for a little more until it happens.
Communities and Events
Coin98 Builder Talk The Series with Polygon
We have Builder Talk with Jack Melnick, Senior Manager & Growth BD at PolygonLabs after announcing the integration with Polygon zkEVM.
On March 27, Polygon released the beta version of Polygon zkEVM to the public. While the Polygon Proof-of-Stake is a sidechain, Polygon zkEVM is a zk rollup layer 2 on Ethereum. It utilizes the zkEVM technology developed by Polygon Labs, a unit that works on scaling solutions for Ethereum.
They believed this would be a long-term project beginning with the launch of zkEVM. They hopefully make use of the zero-knowledge for their current PoS network and bridge that into the future. At the core, zkEVM's launch was about the DeFi builders and solving all common issues that these applications had with the previous. The goal is to scale the Ethereum network.
The final important point is adapting the bridge. As zkEVM operates on an LX-LY bridge, it is fully operated by smart contracts and there is no multi-sig or custody whatsoever. Their goal is to lower the number of trust assumptions as much as possible.
Polygon zkEVM's achievement: There have been more than 4 million USD going through the bridge into zkEVM, and 14,000 users have now come over the bridge. Polygon zkEVM is not running at 100 TPS when there aren't any transactions going through. So those numbers will be scaling up over time consistently. The number of applications is consistently growing on the database. They are also working with the DeFi Teams, who are helping to track a lot of DeFi TVL, users, and protocols live on zk.
Offline events
DevDay in Danang happened on April 22 and has been a successful event and we are overwhelmed by the heat that everyone in DaNang has shown us. This has been chosen as the final stop to be the closure of Vietnam Tour de Web3 throughout 3 regions of Vietnam. The second stop of Vietnam Tour de Web3 was Hanoi, and it happened one day after DevDay, April 23. We didn't expect that many people to join us, since HCMC is where most of the event takes place, yet the venue was packed, in fact, it was more crowded than the one in HCMC with people coming to hear our industry leaders share their thoughts about the market and their plans for the next cycle. We were expecting less than 1000 but there were more than 1000, I think nearly 2000 people were there. It was an unforgettable time.
The next big thing to look forward to is the Vietnam Tour de Web3 in Danang, which is expected to happen at the end of May. We are looking for the venue and stuff to prepare for the event, make sure to follow our Facebook page for updates.
One more thing is the GM Vietnam event. It is planned to happen in July 2023 with Kyros Ventures and Ancient8 as our co-hosts. This aims to be The Premier Crypto Event in South East Asia with the goal to gather all crypto enthusiasts together in one place. You should follow the Twitter of GM Vietnam so that you won't miss any updates on the events!
We are also having some plans to replicate the success of what we did with the Vietnam Tour de Web3 and what we already did in Vietnam for other countries. Stay tuned if you're not in Vietnam, we are really repairing the best that we could to be ready when we go to other countries to meet our friends there and then collaborate with them to organize similar events to meet you guys in real life.
FrontierDAO Updates
FrontierDAO is an initiative powered by Coin98 with a main focus on onboarding the mass public into the Web3 space, and further leveraging the power of Web3 for the greater good. Members of FrontierDAO will get equipped with professional Web3 competencies while promoting the industry.
Web3Connect programs at Vietnamese universities with the help of FrontierDAO have continued to happen last month: We met the Analytics Club of RMIT University, the Securities Studying Club (#SeSC) of FTU2, Career Up Community (#CUC) at FTU2. We also met with AmCham Vietnam representatives to explore various perspectives on #Web3. The goal is still after Vietnam we go worldwide with FrontierDAO, Web3 Connect aims to visit numerous universities, colleges, and other educational institutions to offer specialized internal training and workshops to people across the globe. So we are preparing a lot of stuff to make it happen as soon as possible.
Moreover, we have met FrontierDAO's active members through calls and face-to-face with our first MeetUp in Hanoi. We have a wonderful time talking with them about what's next on the road and many more about the industry. Some of them have been chosen to support the Vietnam Tour de Web3 in Hanoi with the core team. It was a great opportunity to be a part of a well-organized Crypto event and an outstanding chance to gain experience through that. More chances for the Frontiers to boost their knowledge were through the weekly challenges. We run 3 first challenges to FrontierDAO members to join, and of course, we have rewards for excellent participants besides the plus score.
Challenge #1 was to Translate the Frontier Guide into your own language for a chance to win the OG role and Merch. Challenge #2 was to join the Dagora and Frens: Pyra x Watda F*sh event. And the last challenge up til now is to Shill your tools competition, the member will need to write a Twitter thread about their favorite marketing/community engaging tools. With each challenge, we want to create an opportunity for crypto enthusiasts to grow in their fields of interest, such as Design, Marketing, BD, …
Frontier Elevate is a program designed to help Frontier members develop essential skills in the Web3 journey, namely research, analysis as well as pitching/public speaking skills. Your content shall also be used as role models for the next batches of Frontiers. This is something to look forward to in the month of May so stay tuned guys.
Learn more about Frontier Elevate.
Live Q&A
When is the new launchpad on Dagora? And what can we expect from it?
We have recently supported the Sei network, I think there will be more listing when the mainnet is supported. I cannot comment on the launchpad though, but I'm thinking that possibly there could be some so stay tuned to get updated on that.
Is there a specific date for Tour de Web 3 in Danang City?
We are aiming to have it on the 3rd weekend in May, but it still hasn't been finalized yet. We're going to need some more time, but it will be going to one of the biggest crypto events in Danang, so if you're in the center of Vietnam, make sure to make time to be there with us.
How can I join the FrontierDAO and what is the benefit from it?
Joining from FrontierDAO is really simple, you guys can just go into the FrontierDAO discord. There would be specific guidelines for how you can join and improve your position in the DAO. For the benefits, I can only say this because this is for the general stuff if you guys want to have the details then please join our FrontierDAO, it is all in our discord. The general benefit for Frontier members is the experience you guys can have when you join because when you join the Frontier now you can have hands-on experience on all aspects of crypto entities, like all fields of professional work for example BD, design, networking, marketing, analysis investment and all the stuff. We also have VC - venture capital so you guys can have direct mentorship for all those aspects. You guys can also build up your personal presence online and offline as well. Especially when you want to get to know a little bit about how it is to work in the Web3 space. You can also get some private training and private mentorship from the core team and also from other teams as well.
When is Starship gonna happen? I need more alpha and I'm holding a lot of C98 tokens and can't wait to use it on the launchpad.
I'm not sure if I can answer it without getting fired, but we haven't announced anything formally yet. I think there will be some projects and activities in May, but I would not say that would be the launchpad itself or accountability we need to do to join the launchpad though.
About Coin98 Super App
Coin98 is the #1 crypto super app designed to seamlessly connect a billion users to the crypto world safely and securely.
We offer users across the globe a comprehensive and trusted ecosystem of essential services, including but not limited to a non-custodial, multi-chain NFT & cryptocurrency wallet, built-in DEXs, Cross-chain Bridge & DApp Browser, a powerful Terminal, attractive Earn, Gift & Campaign, and Others.