Coin98 Super App
Coin98 joins forces with Klaytn Foundation to support driving Innovation and Expansion into Vietnam
Coin98 is engaging in a deeper collaboration with Klaytn Foundation - the non-profit entity tasked with driving the global adoption of Klaytn, a global Layer 1 blockchain platform.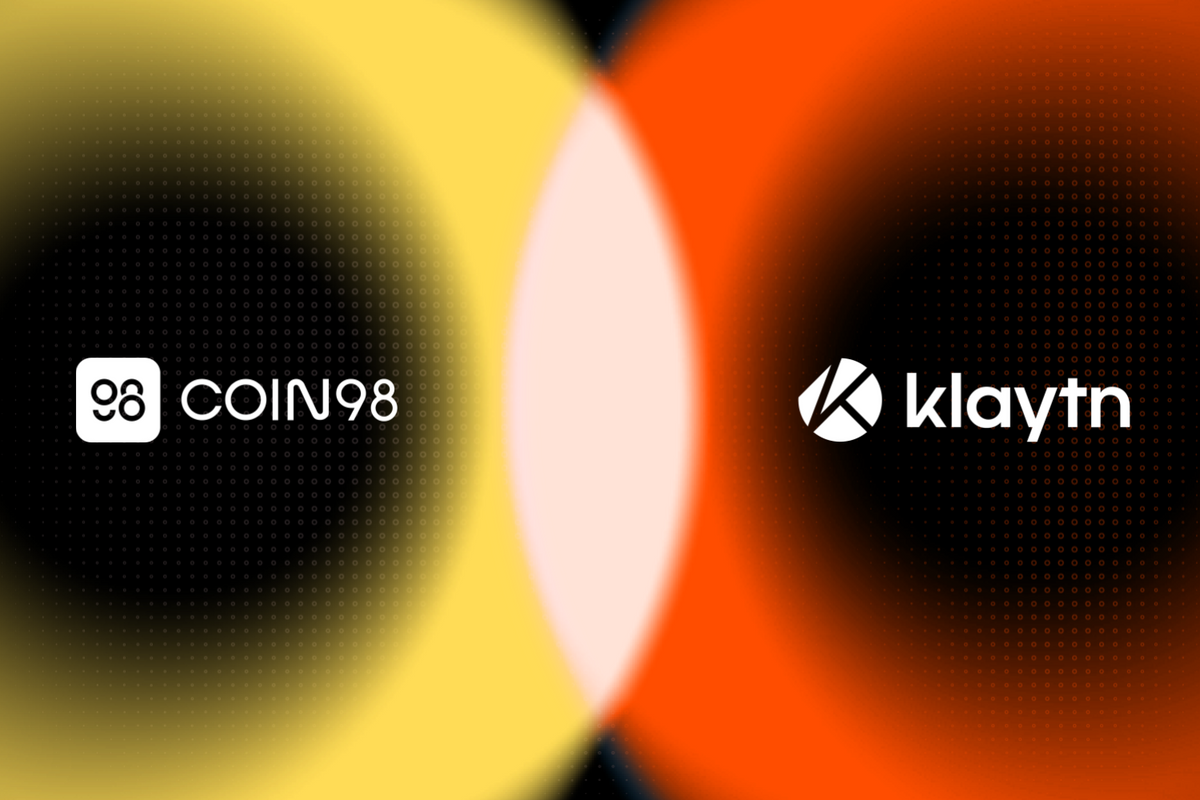 Coin98 is engaging in a deeper collaboration with Klaytn Foundation - the non-profit entity tasked with driving the global adoption of Klaytn, a global Layer 1 blockchain platform. Together, Coin98 and Klaytn Foundation aim to drive innovation and expand the reach of decentralized finance in Vietnam.
Coin98's vision is to create a seamless connection for over a billion users across multiple blockchains, and to this end, we have already integrated more than 70 networks. Our early integration of Klaytn in 2021 reflects our unwavering commitment to this goal, leading to a closer collaboration focused on building a robust Web3 community in the Vietnamese market.
The integration has made it possible for users of Coin98 to take advantage of exciting prospects in the Klaytn ecosystem - a major global blockchain that is leading the charge on RWA tokenization, blockchain gaming, and other Web3 verticals.
Since our collaboration in 2021, Coin98 users have been able to create Klaytn wallets to manage KLAY and other tokens through connection with the Coin98 Super App and Coin98 extension. Moreover, Coin98 is currently integrating numerous dApps in the Klaytn ecosystem directly into our dApp browser, which will enable users to seamlessly access a diverse range of dApps and enjoy fast and convenient DeFi services in the near future.
"Our vision of tomorrow's on-chain world is one where people are granted genuine ownership and the freedom to express their ideas without inhibition," said Dr. Sam Seo, Representative Director of Klaytn Foundation. "Vietnam is a market full of potential, with a rapidly growing community of passionate developers. By collaborating closely with Coin98, we will be able to create more opportunities for skilled programmers in Vietnam, and stimulate the development of new applications within the Klaytn ecosystem."
"With our robust capabilities and extensive network in Vietnam, we are well-positioned to support Klaytn in developing and bolstering its ecosystem in our country. We are working closely with Klaytn Foundation to assist them in penetrating the Vietnamese market and connecting them with users and competent developers to contribute to the growth of the Web3 community and the overall advancement of Web3.", said Thanh Le, Co-founder of Coin98 Finance.
Explore the extensive Klaytn ecosystem through the Coin98 Wallet:
iOS | Android | Extension Wallet
More tutorials on How to create a Klaytn Wallet on the Coin98 Wallet.
About Klaytn
Developed by leading Korean IT company Kakao, Klaytn is a global Layer 1 public blockchain designed to power tomorrow's on-chain world. With the lowest transaction latency amongst leading blockchains, enterprise-grade reliability, and a developer-friendly environment, Klaytn provides a seamless experience for users and developers that is second to none. Since its launch in June 2019, Klaytn has been accelerating blockchain mass adoption through a broad array of use cases from DeFi to the metaverse, gaming, and even the Bank of Korea's CBDC pilot project. Today, it is one of the only globally competitive Web 3.0 ecosystems developed in South Korea, generating more than 1 billion transactions from over 300 decentralized applications.
Website | Facebook Group | Facebook Page | Twitter
About Coin98 Super App
Coin98 is the #1 crypto super app designed to seamlessly connect a billion users to the crypto world safely and securely.
We offer users across the globe a comprehensive and trusted ecosystem of essential services, including but not limited to a non-custodial, multi-chain NFT & cryptocurrency wallet, built-in DEXs, Cross-chain Bridge & dApp Browser, a powerful Terminal, attractive Earn, Gift & Campaign, and Others.