Coin98 Super App
Boba Network, Arbitrum, Optimism, and L1/L2 cross-chain bridges are now available on Coin98 Wallet
Coin98 Wallet welcomes Q4 with another big release - version 10.3. In this latest version, we integrate Layer 2 (L2) solutions and L1/L2 cross-chain bridges giving you even more of the things you love about Coin98 Wallet.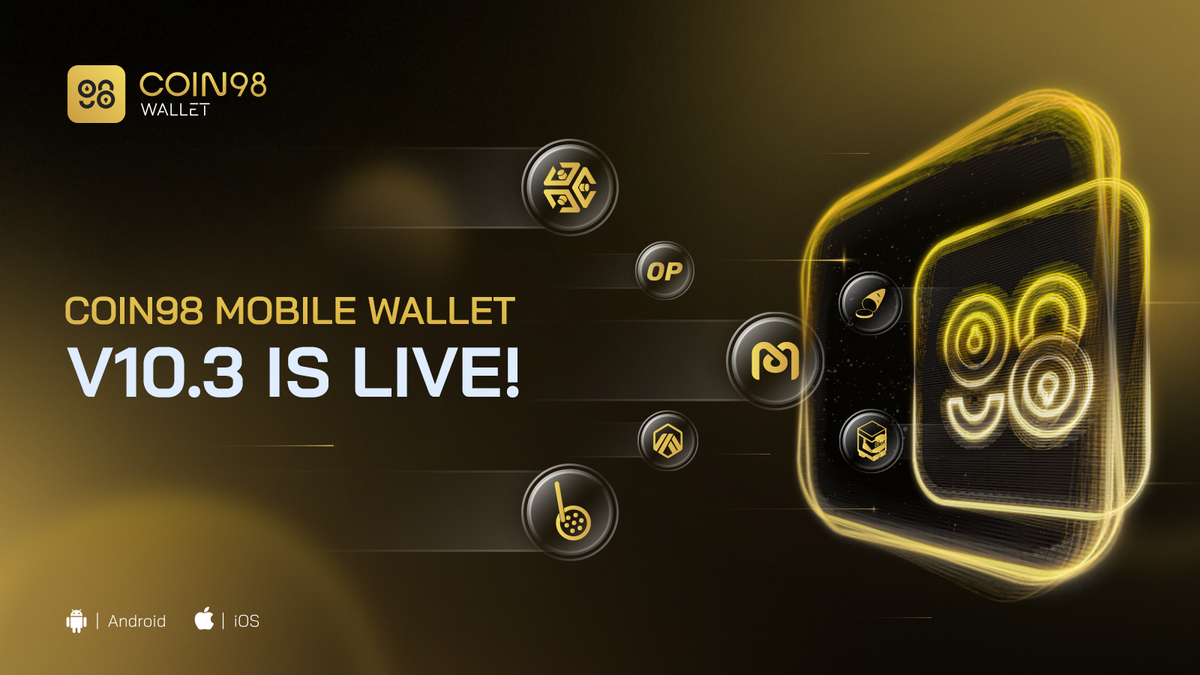 The concept of "Layer 2 blockchain technology" is starting to gain steam. In the latest version, Coin98 Mobile Wallet has welcomed many leading L2 scaling solutions, including Boba Network mainnet, Arbitrum, Optimism, integrated L1/L2 cross-chain bridges, and expanded our multichain native swap, dApp Browser. With those huge updates, we affirm our position as a leading DeFi gateway always capturing users' unaddressed demand as the DeFi landscape matures.
Quick Takeaway
Integrate new blockchain and help onboard more users to Layer 2 solutions: Optimism, Arbitrum on Ethereum &  xDai, Boba Network, and KuCoin Community Chain (KCC).
Enjoy the biggest cross-chain bridge update ever with Layer 2 newcomers: Ethereum <> Optimism, Ethereum <> Arbitrum on Ethereum, Ethereum <> Boba Network.
Experience our native swap to the fullest with the three brand-new AMMs: Trader Joe, Ubeswap, MDEX (BSC).
Support DApps on KuCoin Community Chain, L2 blockchains (Optimism, Arbitrum, Boba Network), and various EVM Custom Networks.
The mobile app hasn't automatically been updated yet? You can handle it easily by yourself now!
Connect Users to the Layer 2 networks
As a forefront DeFi ecosystem, Coin98 Wallet continues to embrace emerging trends, increasing the diversity of the multi-chain gateway. The release of Coin98 Wallet V10.3 has brought 5 new L2 solutions to all users namely Optimism, Arbitrum on Ethereum & xDai, Boba Network, and Kucoin Community Chain.
Boba Network is a next-generation Ethereum Layer 2 Optimistic Rollup scaling solution that reduces gas fees, improves transaction throughput, and extends the capabilities of smart contracts, shrinking the Optimistic Rollup exit period from seven days to only a few minutes, while giving LPs incentivized yield farming opportunities.
Optimism is an EVM-compatible Optimistic Rollup chain designed to be fast, simple, and secure. Optimism pledge to uphold the values of Ethereum by producing infrastructure that promotes the growth and sustainability of public goods.
Arbitrum described itself as a layer 2 solution designed to improve the capabilities of Ethereum smart contracts — boosting their speed and scalability while adding additional privacy features to boot. Recently, Arbitrum has been deployed to xDai (AoX).
AoX is an unofficial Arbitrum open-source instance deployed directly on xDai for research and development purposes, cultivating a broad ecosystem for xDai developers and users.
Built by the fans of KCS (Kucoin Share) and KuCoin's fan community, Kucoin Community Chain is a decentralized public chain with high performance solving the problems such as low performance and high cost of the public chain.
The synergy of 33+ top-tier blockchains on Coin98 Wallet shows our great efforts into building an absolute multi-chain platform for all users to enjoy.
Support all-new L1/L2 Cross-chain bridges
​"Humans build too many walls, but not many bridges." And now, we are here to make the changes, contributing to boosting the interoperability of blockchain technology, increasing the rate of mass adoption in the space.
Users don't need to hesitate to start on Layer 2 networks, transfer value between L1 and L2 is easier and more convenient with our new bridges, including:
Ethereum <> Optimism
Ethereum <> Arbitrum on Ethereum
Ethereum <> Boba Network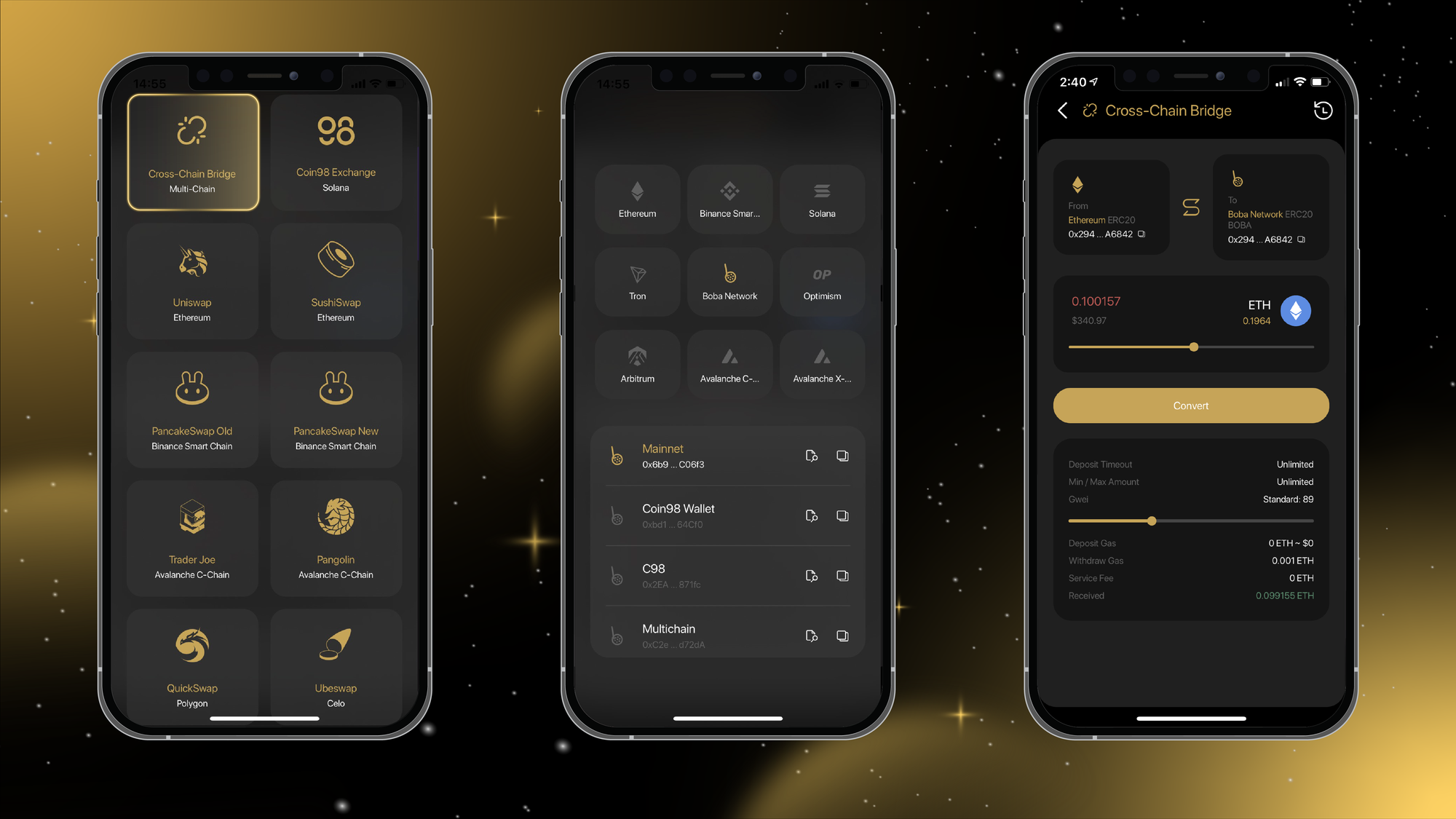 We're thrilled to onboard more users, accompanied by the development of Layer 2 solutions. More assets and bridges will be supported on Coin98 Wallet in the future covering the gaps between cross-chains, ensuring widespread scalability and growth!
Open up our Multichain DApp Browser to more Layer 2 and EVM Custom Networks
Thanks to new blockchain integrations, our DeFi gateway is widened. In this latest version, Coin98 Wallet users now can access thousands of DApps built on 4 different blockchains, including Layer 2 (Optimism, Arbitrum, Boba Network), Kucoin Community Chain, and various EVM Custom Networks, which can be added in our recent update 10.2) in a simple and fast way.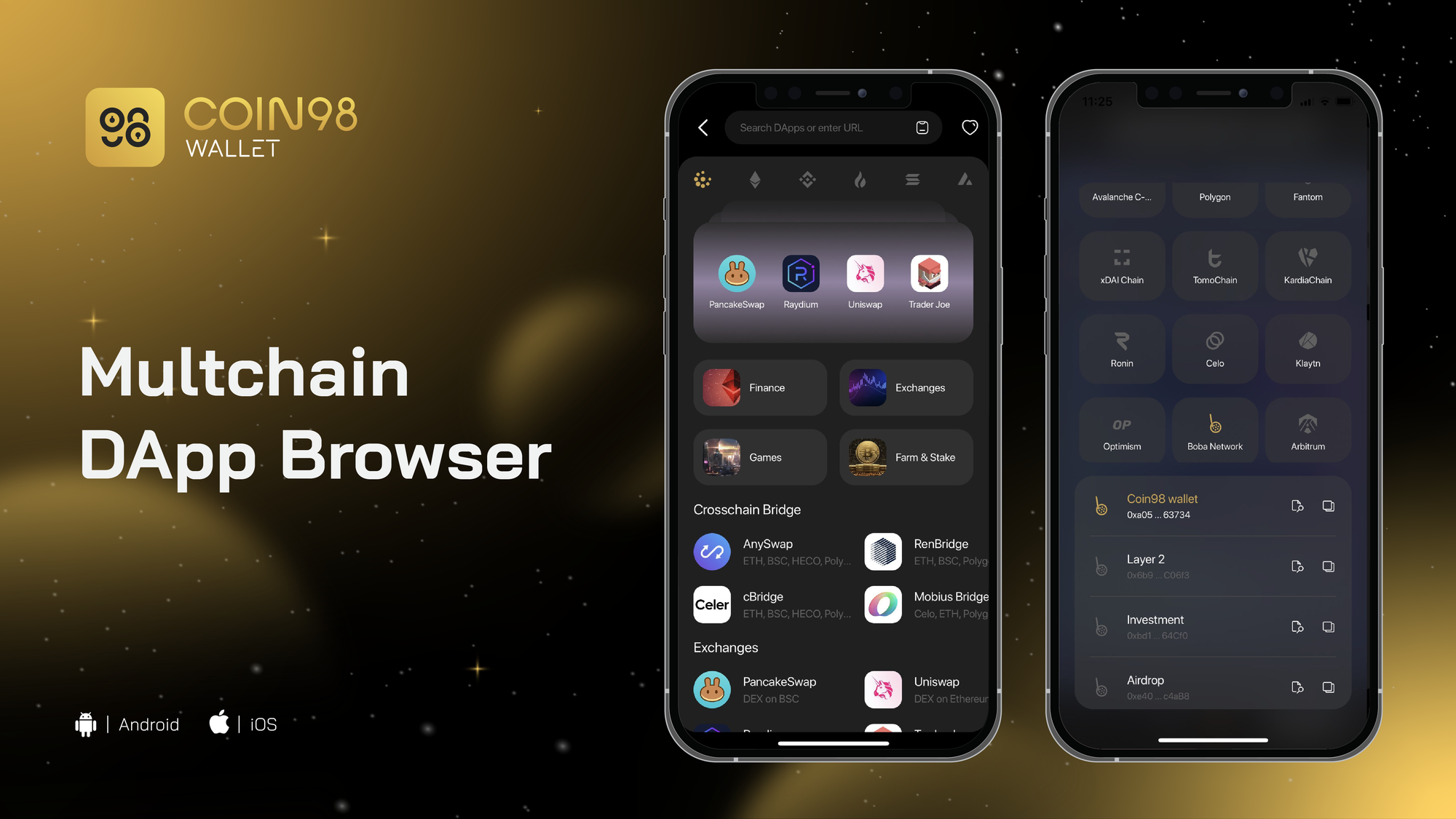 Supporting new blockchains, especially Layer 2 and EVM custom networks on Dapp Browser is our latest step on the way to create seamless DeFi user experiences in Coin98 Wallet. Ready to start your Journey? Open Coin98 Wallet and tap the 'Browser' feature to start discovering!
Unlock the new native swaps
New promising AMMs were born and evolved on emerging blockchains, giving birth to new market opportunities. Amidst huge amounts of need, Coin98 Wallet integrates natively 3 AMMs: UbeSwap (Celo), Trader Joe (Avalanche), and Mdex (Binance Smart Chain) ensuring we move along with the market.
Users can now use these AMMs natively on our wallet to enjoy a fast & flawless connection with adjustable gas fees & transaction speed, increasing their experience on the journey to exploring DeFi with a single tap.
Ubeswap is a mobile-first DeFi exchange and automated market maker protocol for Celo assets. Ubeswap seeks to bring in liquidity from all of DeFi by harnessing the fast transaction times, high block gas limit, and stablecoin system of Celo.
Trader Joe is a one-stop decentralized trading platform on the Avalanche network that helps users swap between two tokens. Their goal is to become the number one place to trade DeFi products on Avalanche.
Mdex (BSC) is a trading platform using automated market maker technology for fund pools. The project aims to create a high-performance DEX ecosystem and provide multichain support. We already supported Mdex (HECO Chain) from the beginning.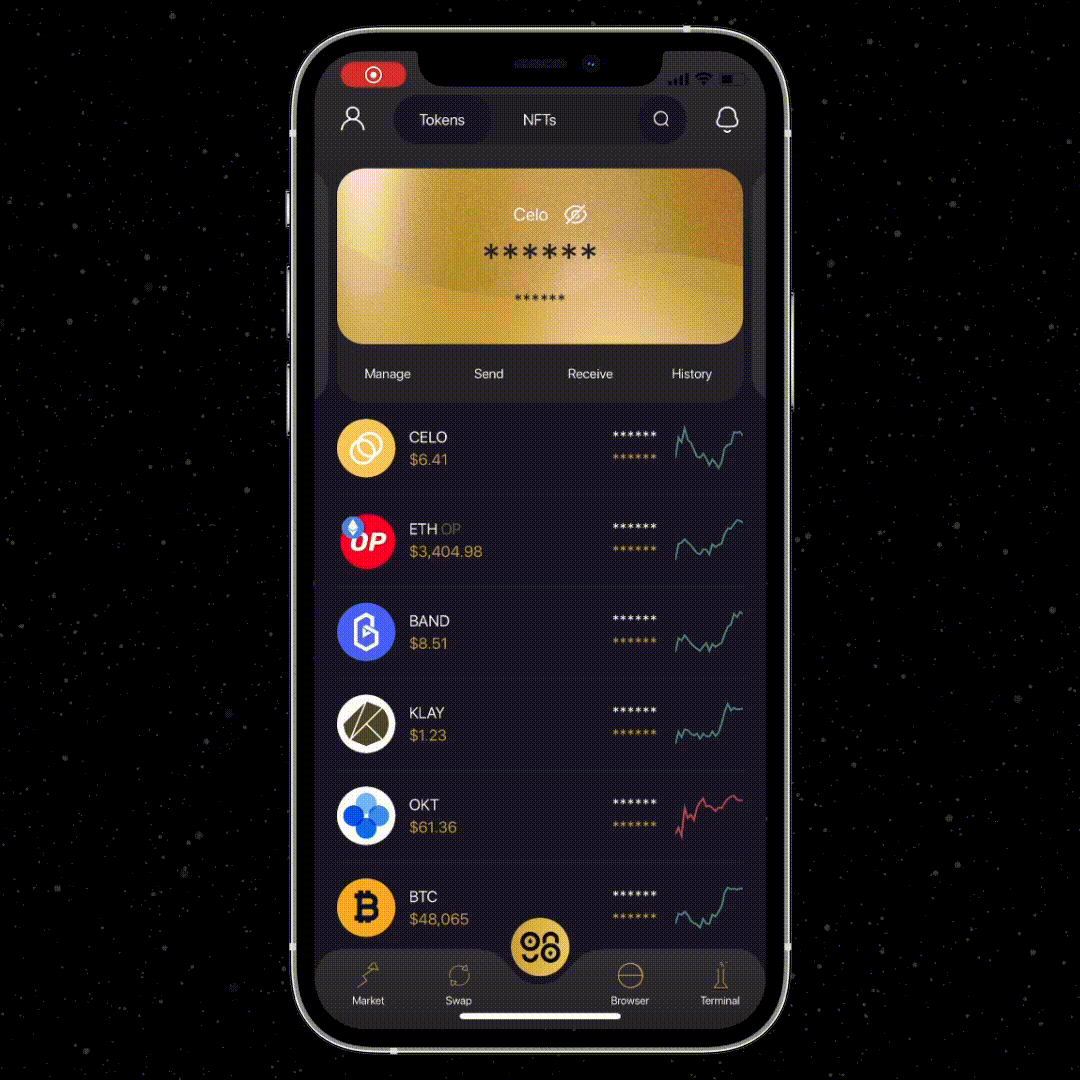 Closing thought
As a DeFi Gateway, we will strive to concentrate on identifying untapped demand and market gaps, delivering cutting-edge solutions with a strong product-market fit on DeFi. The latest version, which includes a slew of new and exciting features is officially available. Download and make your step into DeFi's future
Keep on exploring what is to come at Coin98 Wallet in the next update. Remember, the best way to stay up-to-date on all product update news is to subscribe to Coin98 Blog.
About Coin98 Wallet
Coin98 Wallet is a non-custodial wallet used to store, manage, trade, swap multi-chain, multi-source digital assets, and NFTs. It supports the most popular chains, including BTC, ETH, TOMO, Tron, Binance Smart Chain, Solana, Polkadot, Kusama, Huobi ECO Chain, Near, Avalanche, Binance Chain, Celo, Band, Kava, Cosmos, THORChain, Fantom, Polygon, Terra, Persistence, Klaytn, OKExChain, GateChain, Kucoin Community Chain, Boba Network, Optimism, Arbitrum on Ethereum, Arbitrum on xDai,.... Coin98 Wallet has both the Mobile App and the Extension version that act as a gateway, connecting users to the DeFi world.
Follow us: Twitter | Website | Docs