SpaceGate
TomoChain Bridge is Now Available on SpaceGate
We're excited to announce that SpaceGate has unlocked new horizons of convenience and flexibility by integrating the TomoChain Bridge.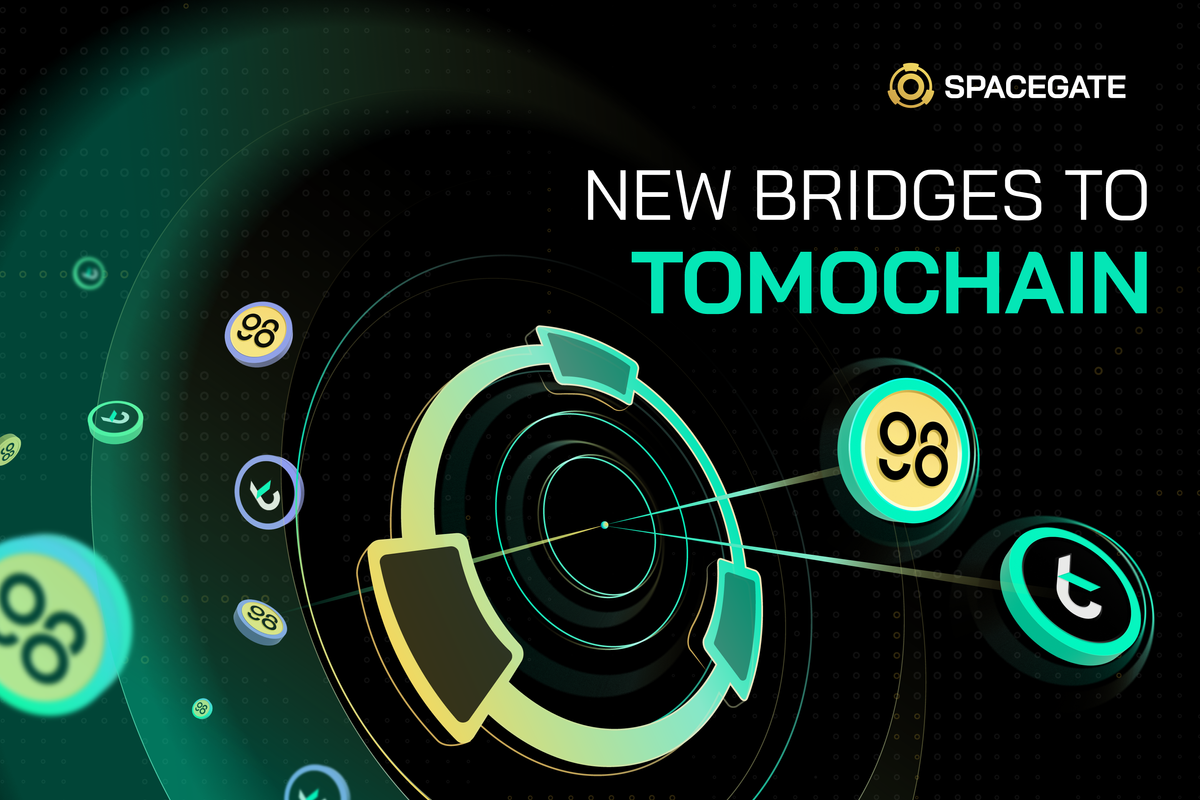 We're excited to announce that SpaceGate has unlocked new horizons of convenience and flexibility by integrating the TomoChain Bridge. This advancement allows seamless asset transfer across multiple blockchains and TomoChain, providing unprecedented levels of interoperability. To experience this innovation, simply update your Coin98 Wallet or visit our website and join the bridge today.
Enhancing Cross-Chain Capabilities
As the blockchain landscape continues to grow and evolve rapidly, so do the possibilities for utilizing and safeguarding digital assets. Acknowledging the growing demand for seamless cross-chain token transfers, we've integrated the TomoChain bridges into SpaceGate. The supported assets for these bridges include C98 (Coin98) and TOMO (TomoChain), offering the following routes: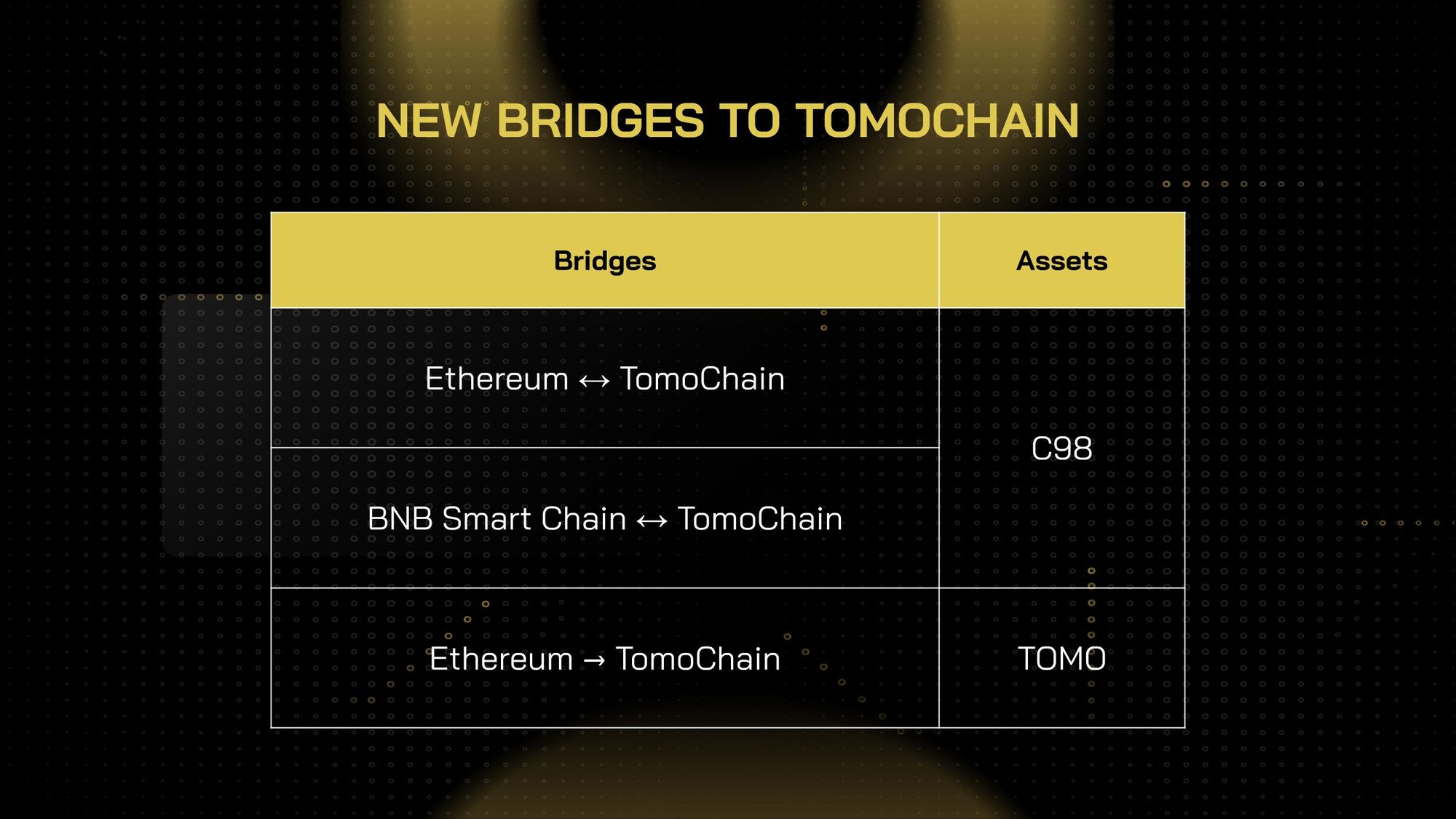 Leveraging the power of Interoperability
The integration of TomoChain into SpaceGate empowers users to smoothly convert tokens between Ethereum, BNB Smart Chain, and TomoChain, reaping the benefits of fast and cost-effective transactions facilitated by the network.
Yet, our journey towards enhancing crypto user experience doesn't end here. We are committed to expanding our asset offerings, with plans to introduce an array of additional coins and tokens in the coming times, ensuring a continuously growing selection for users.
What's next? Stay tuned for more information!
How to convert tokens using SpaceGate Cross-chain bridges
Option 1: Use Coin98 Super App
Before we begin, you need to install or update Coin98 Super App to the latest version:
Android: https://android.coin98.com
Step 1: Open Coin98 Super App, then select Swap, choose SpaceGate (Multi-chain).
Step 2: Choose an asset, blockchains & corresponding wallets.
Step 3: Input (or scroll) the amount you want to convert. Then, click Convert and Done to execute your order.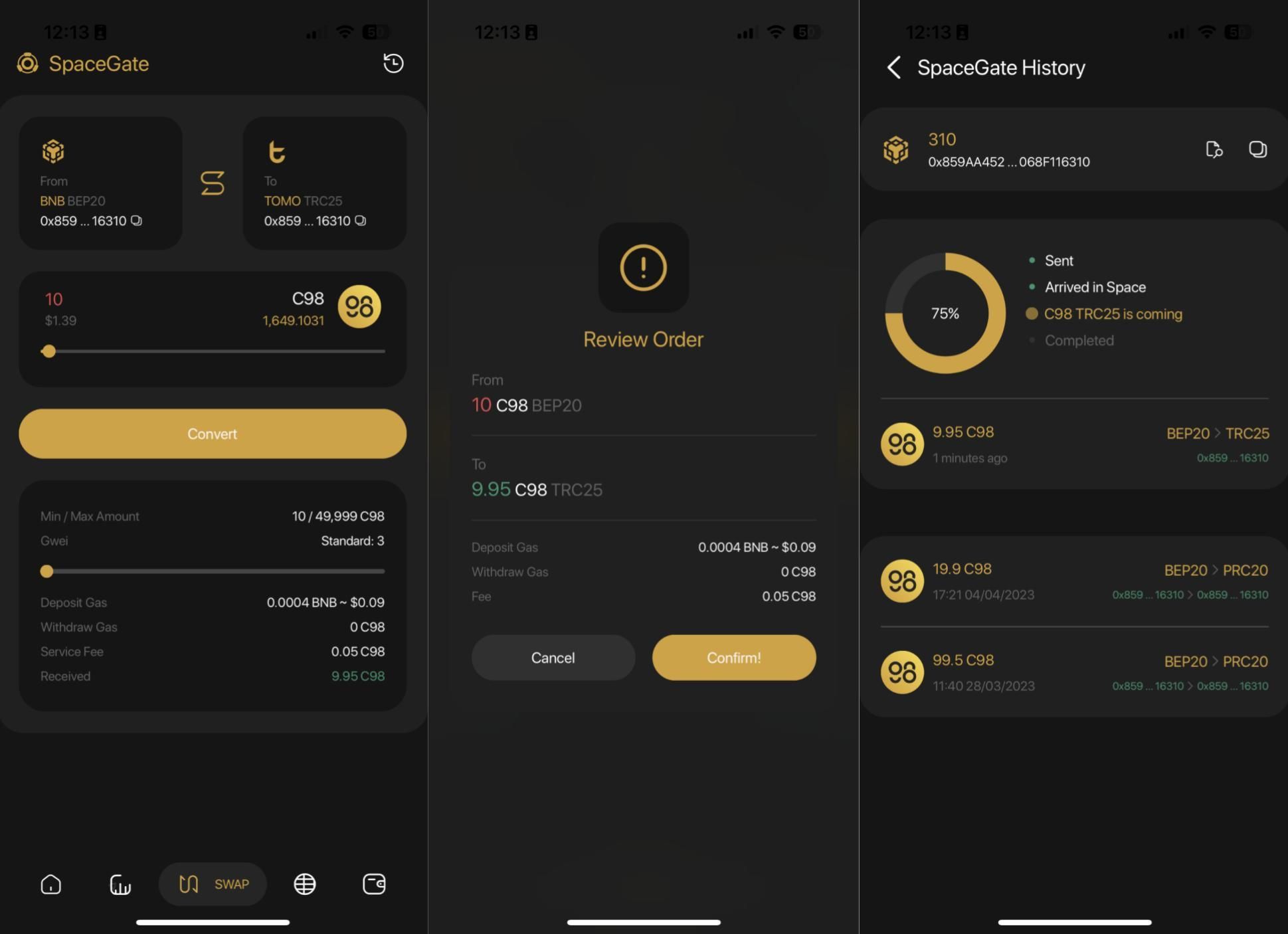 Step 1: Choose a token/coin, and blockchain you want to bridge to TomoChain & corresponding wallets.
Step 2: Input (or scroll) the amount of coins/tokens you want to bridge. Then, click Convert.
Step 3: After that, there will be a Confirm button. You need to select Done to execute your order.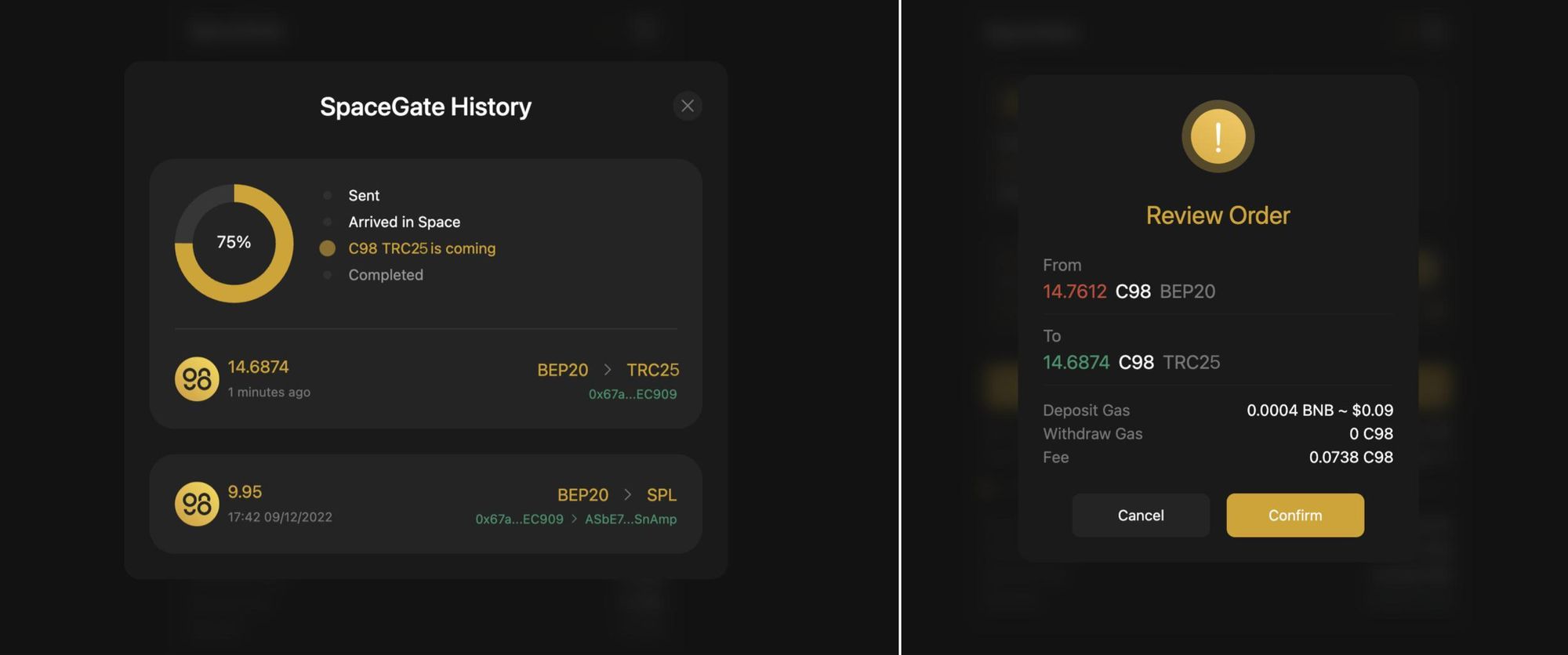 Note
In order to use the cross-chain bridges, users need to pay an amount of protocol fees, bridging fees and network fees. Please check the fee here for further details. Remember that you need to prepare standard tokens (BNB, ETH, TOMO) to pay for network fees.
Coin98 always wants to make sure all the transactions are secured. Thus, each asset will have its limit amount. For C98, you can convert at least 10 C98 and 50,000 C98 at a maximum of once.
About TomoChain
TomoChain is a scalable blockchain powered via Proof-of-Stake Voting (PoSV) consensus, in mainnet since 2018, taking a community-driven approach to accelerate the mass adoption of web3 applications. TomoChain achieves 2000 TPS, 2-second block time, and ~$0 gas fees without compromising decentralization.
Website | Blog | Twitter |  Telegram
About SpaceGate
SpaceGate is a cross-chain bridge that allows users to transfer assets between different blockchain networks. It provides a secure and efficient way to move digital assets from one blockchain to another without the need for a centralized exchange. SpaceGate uses advanced algorithms to ensure the integrity and security of the transactions, and it supports a wide range of blockchain networks, including Ethereum, BNB Smart Chain, Solana and Polygon (more chains to be updated soon).
With SpaceGate, users can easily exchange tokens, transfer assets, and participate in decentralized applications across different blockchain networks, all from a single platform.