Coin98 On-the-spot | W24.2022
The 24th week shined spotlights on a series of fantastic activities. What are they? Let's us bring you up to date!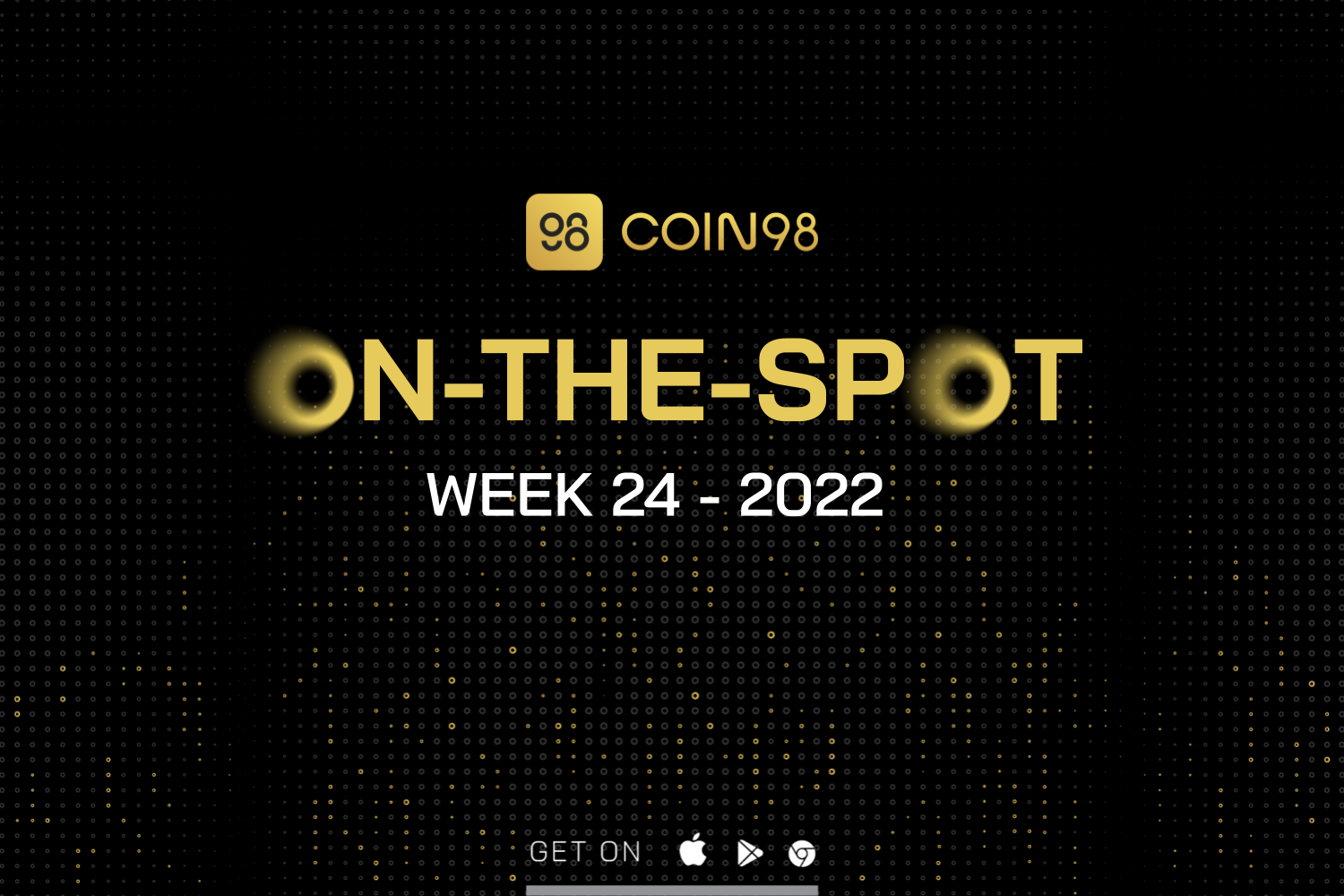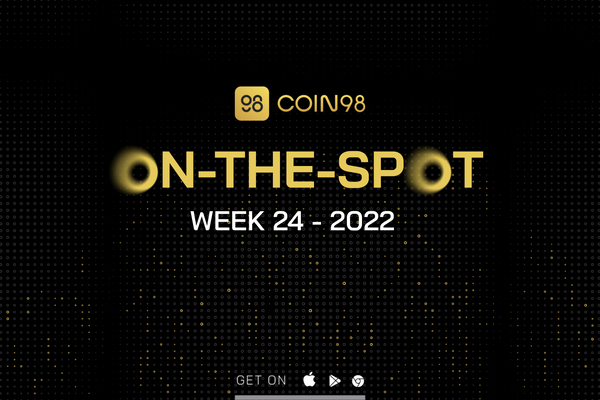 The 24th week shined spotlights on integrations with Casper Network, Algorand, dYdX; Coin98 farming pool on SarosFarm; and the super event Swap2Earn up to $75,000. What's else? Scroll down and let us bring you up to date!
Updates
Coin98 Extension 6.0.7
Putting users' experience on top, Coin98 Extension upgraded to version 6.0.7, focusing on boosting security & productivity. Ensure to have your extension updated for the best operation!
Enjoy DeFi on multichain smoothly and seamlessly with Coin98 today: http://chrome.coin98.com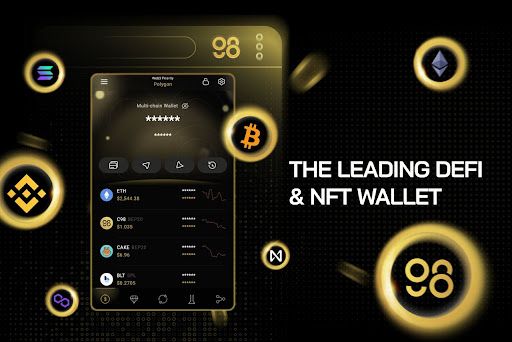 Integrations
Expanding its universe for leveraging the multi-chain core engine and accomplishing the vision of "Your crypto everything app", Coin98 was glad to integrate Casper Network, Algorand, dYdX and NodeReal:
Casper Network - a layer-one blockchain designed for application development and scalability. It is built on the Proof-of-Stake consensus mechanism, developed based on CBC specifications that Ethereum developers partially designed.
The integration aims to boost blockchain adoption and involves Web2 users in the Web3 surge.
More details: Coin98 integrates Casper Network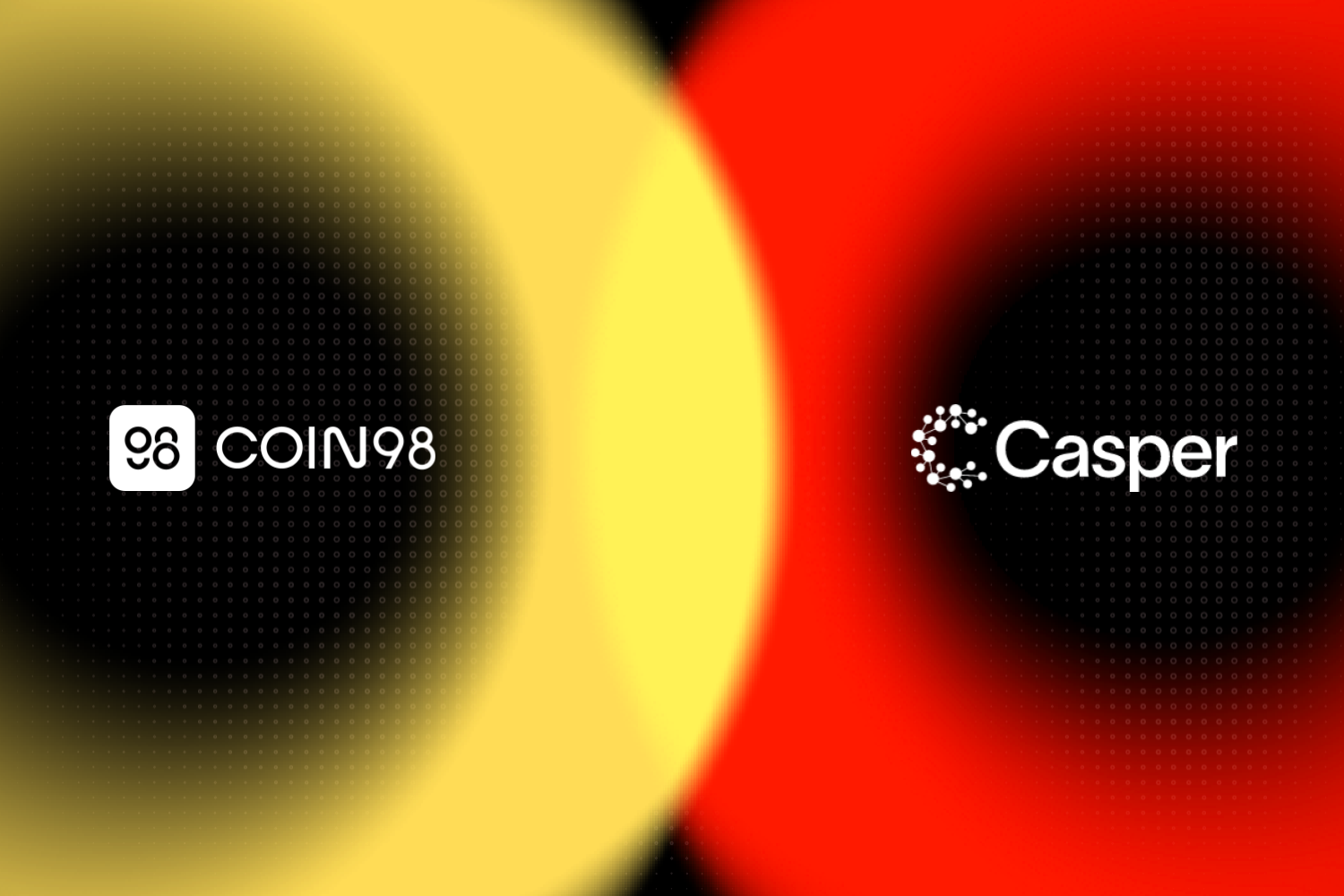 Algorand - the to-be official blockchain platform of FIFA, bringing more people closer to technologies that power the Future of Finance.
This integration indicates our commitment to the vision of "Your Crypto Everything App" leveraging the multi-chain engine.
More details: Coin98 supports Algorand - the to-be official blockchain platform of FIFA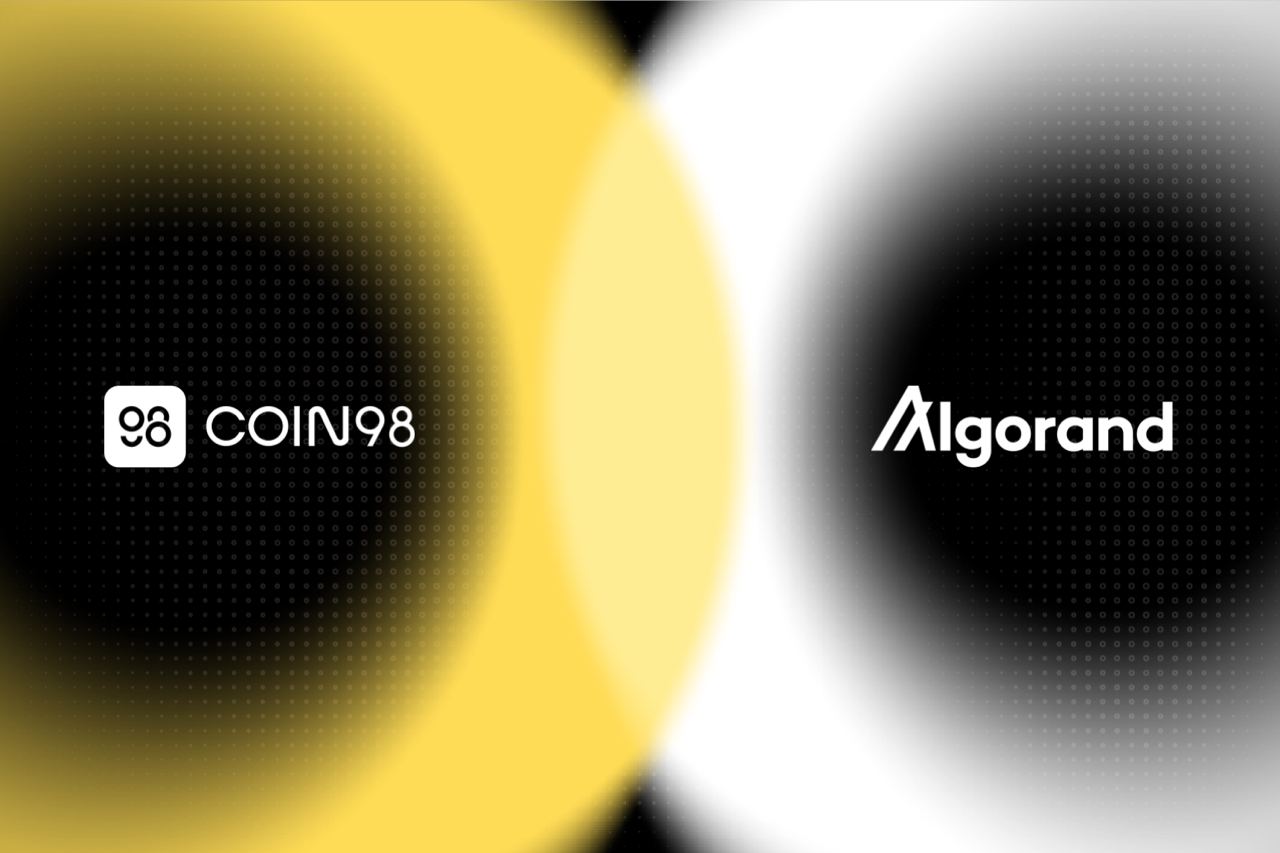 dYdX - the leading DEX for crypto derivatives, offering a trustless and decentralized financial infrastructure for advanced crypto-financial products.
Coin98 integration is expected to drive a significant user base from our strong communities to the dYdX ecosystem, further increasing its footprint in the Asia market.
Details: Coin98 collaborates with dYdX to level up the DeFi trading experience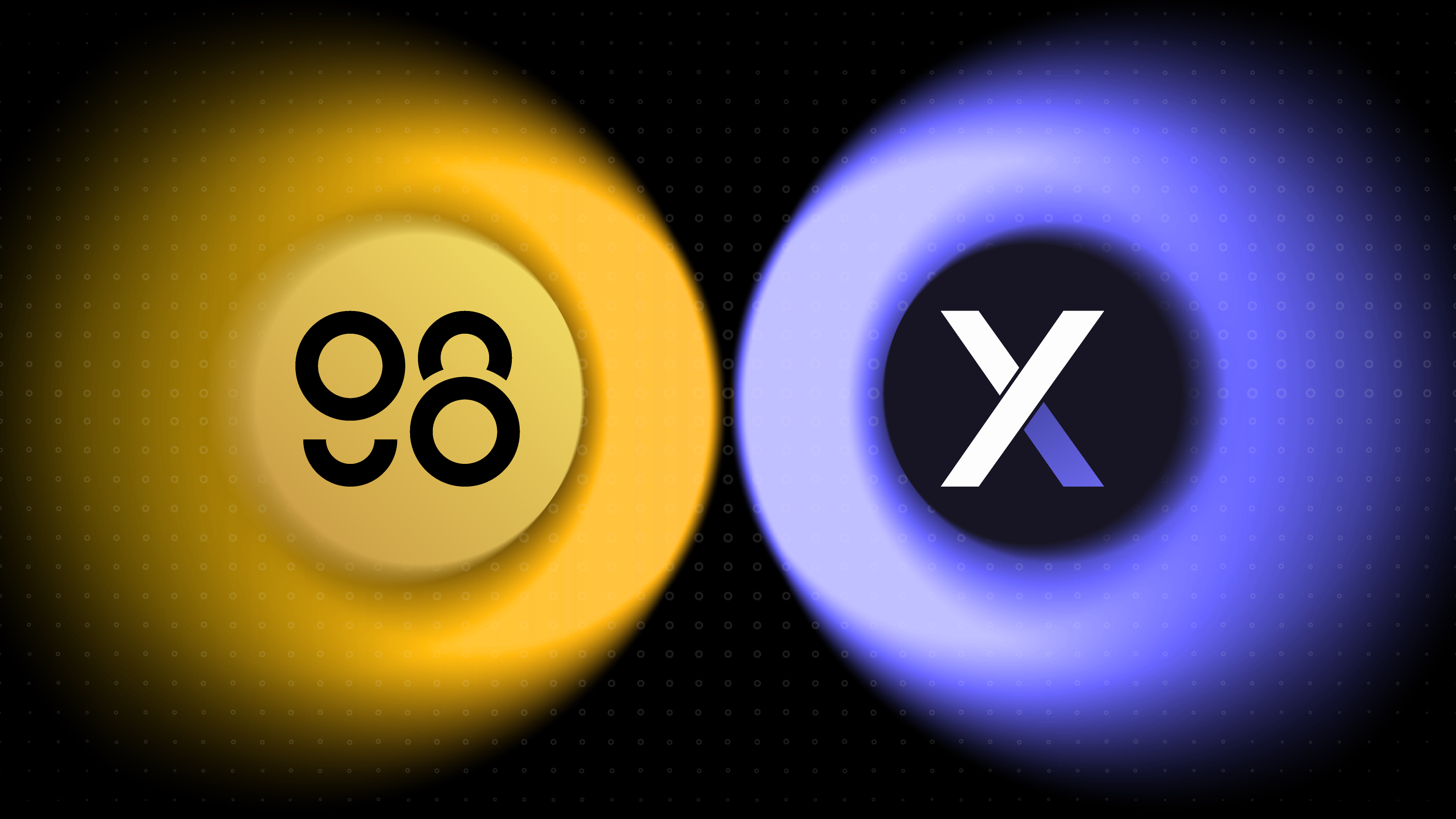 NodeReal - the one-stop blockchain infrastructure and solutions provider for the high-speed blockchain era. This partnership aims to foster the infrastructure of financial services and boost the mass adoption of DeFi in the long run.
Click here for more information regarding the partnership.
Events
Week 24 was full of thrilling events:
C98-USDC farming pool on SarosFarm
We were delighted to introduce the Coin98 Farming Pool on SarosFarm. This is our next stage of providing an ideal environment for users to produce higher yields & enhancing the utility of C98 across blockchains at the same time.
LP farming pool: C98/ USDC
Total reward: 20,000 C98
Duration: June 14th - June 28th, 2022
The reward remains juicy. Farm and harvest today: https://saros.finance/farm
More details: Coin98 (C98) Farming Is Now Available On SarosFarm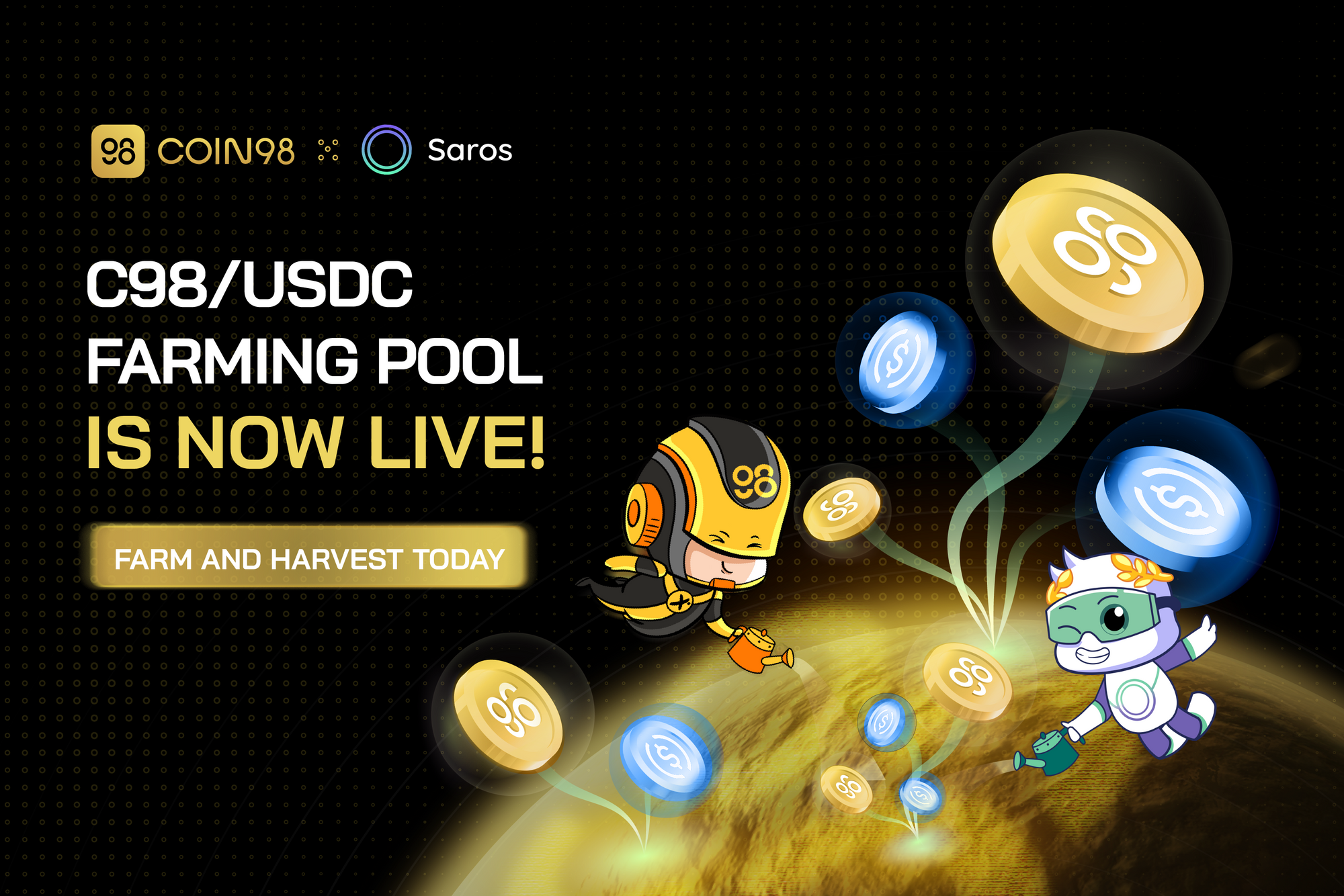 Prediction Minigame to kickstart the super event
Coin98 had a minigame sorted out with a total prize of $500 C98 for 50 lucky random winners, which was a sneak peek of the next super event.
For more details about Prediction Minigame, you can refer to this.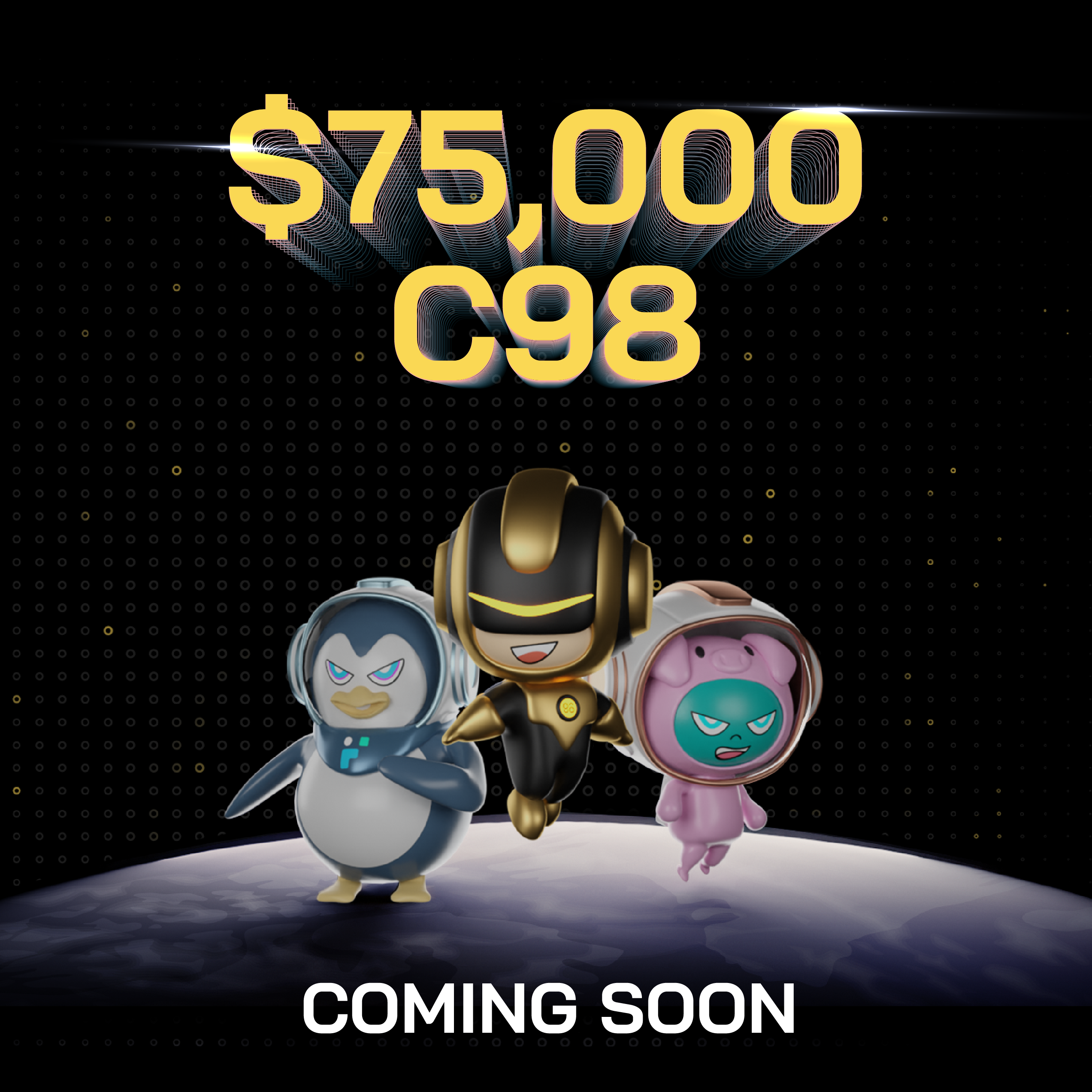 Swap2Earn Super Event - Reward up to $75,000
In non-stop attempts to bring more value and earning opportunities to our community, even amid market winter, Coin98 released the Swap2Earn Super Event with the total reward up to $75,000.
The event runs from 8:00 PM (UTC+7) June 17 to 11:59 PM (UTC+7) July 8, 2022. There are 3 main activities for either new or experienced users of Coin98:
Top 100 trading volume: $30,000 C98 + 500,000 HOTCROSS + 50,000 IDIA
#SwapMe: up to $10,000 C98 prize pool
Social Giveaways: up to $10,000 C98 prize pool
Got excited? Swap to earn now: https://coin98.com/swap-to-earn
More details about Coin98 Swap2Earn Super Event here.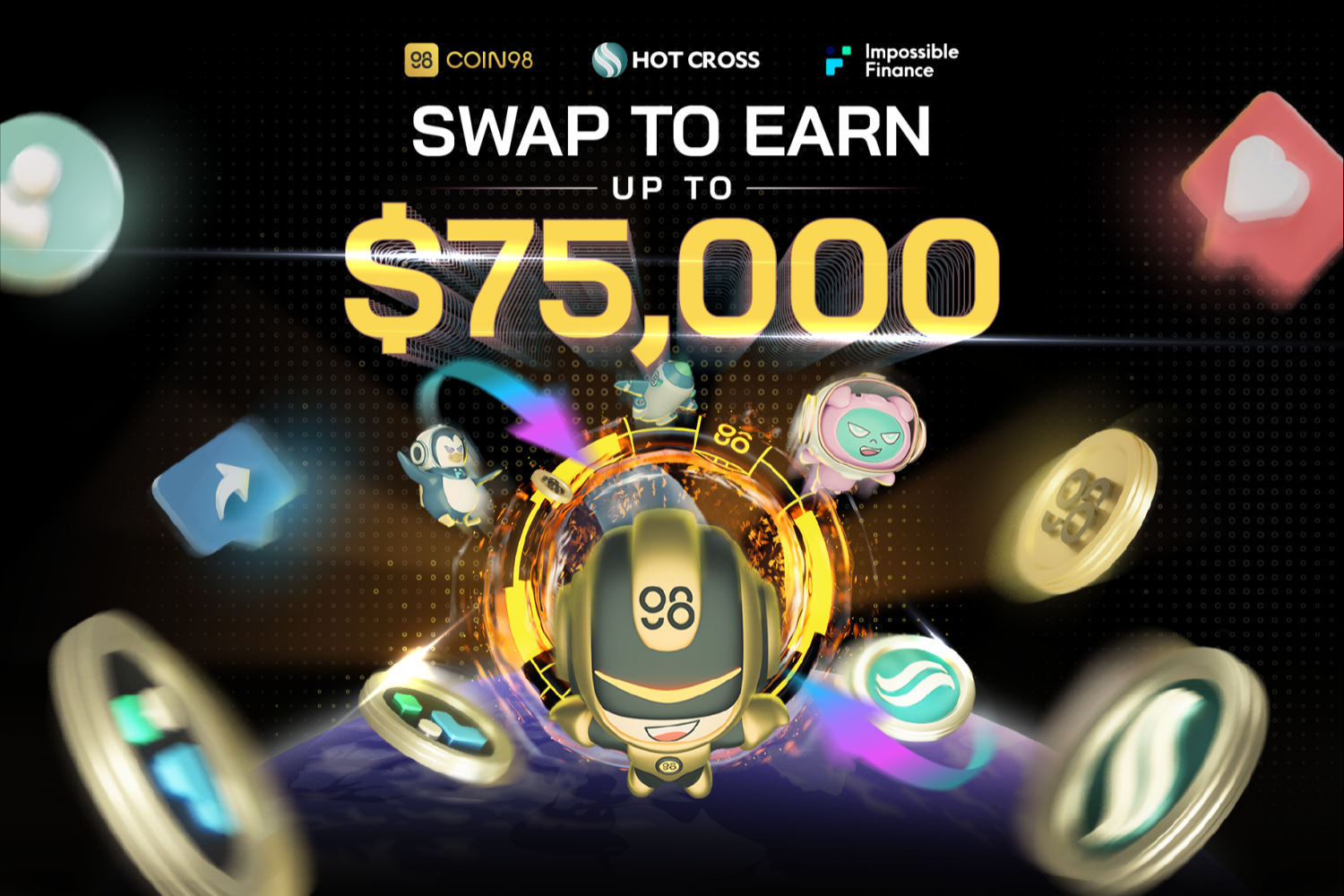 Special Giveaways to celebrate dYdX integration
Coin98 has been added to dYdX's official list of wallets, boosting all users' access to a robust and professional exchange for trading perpetuals.
On this occasion, Coin98 together with dYdX organized a social campaign of total reward worth 1,000 $USDT. The giveaways will open till 11:59 PM (UTC+7), Jun 21, 2022.
Join here and grab the chance to earn with us!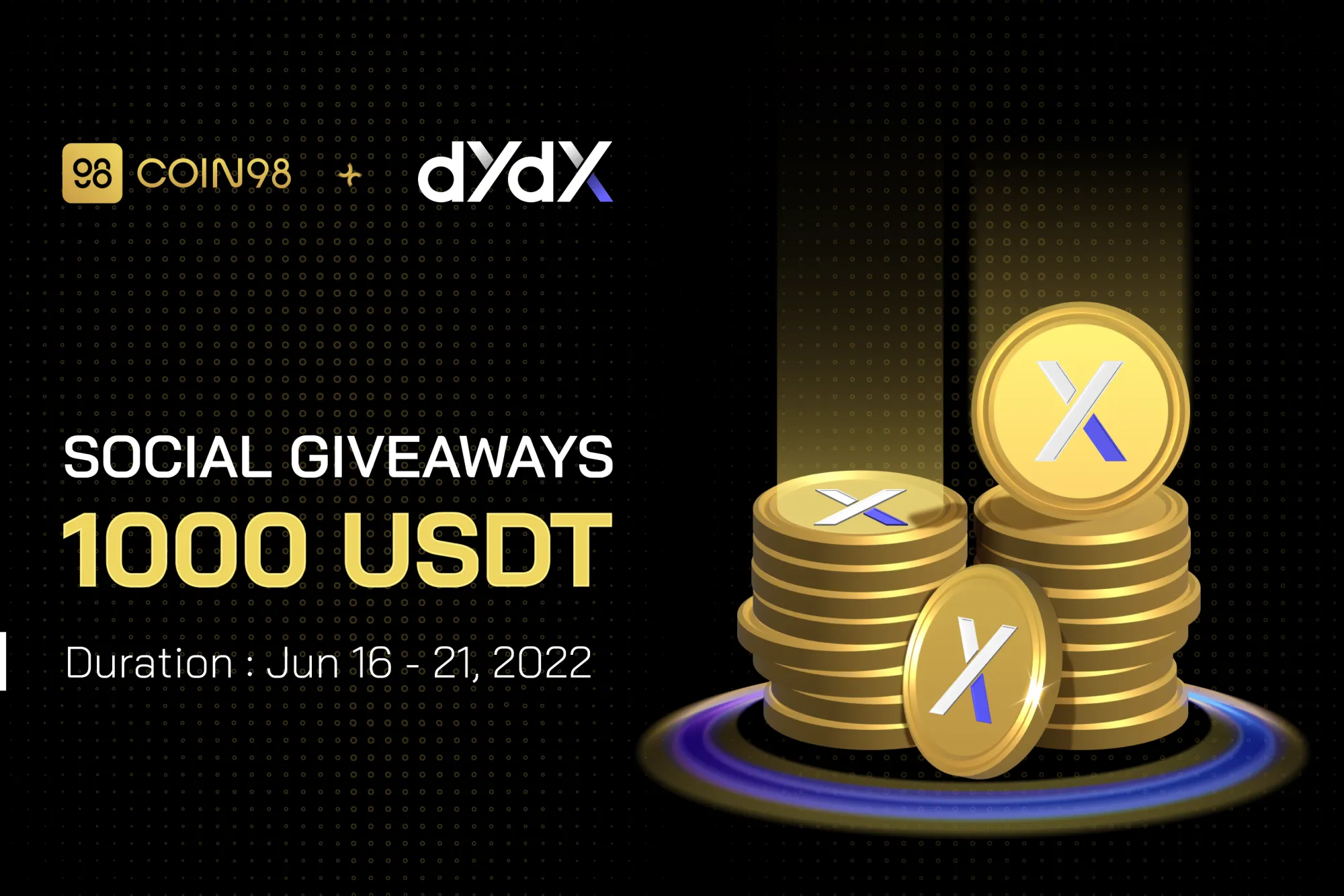 DApps supported
Coin98 is meant to help users explore DeFi on multichain at ease. Not only supporting dApps on 30+ blockchains so far, but we also support more new dApps every week for a better user experience. Let's welcome 3 new dApps to Coin98 on the 24th week:
KillSwitch is a smart yield farming aggregator targeting to increase convenience and security for yield farmers.
RoboVault provides vaults which aim to maximize user's yields on tokens by implementing strategies utilizing lending protocols and yield farming on AMM's to construct a leveraged LP Position.
Sturdy Finance is DeFi lending protocol that aims to allow users to earn high returns from stablecoins or take out interest-free loans.
Tokens and NFTs supported
Coin98 Super App already supports NFTs on BNB Smart Chain, Solana, Polygon, Avalanche and other EVM blockchains, which allows users to transfer and store NFT right on the app and extension. Many new NFTs landed on Coin98 during the week, namely Bulls & Apes Project, Forever FOMO Duck Squad, Rebel Bots, Sneaker Head, LonelyPop, FLUF World.
Coin98 aims to support not only more NFTs but also all the new and most popular tokens in the market to adapt to users' increasing demands on DeFi.
Overview of Coin98 On-the-spot W24.2022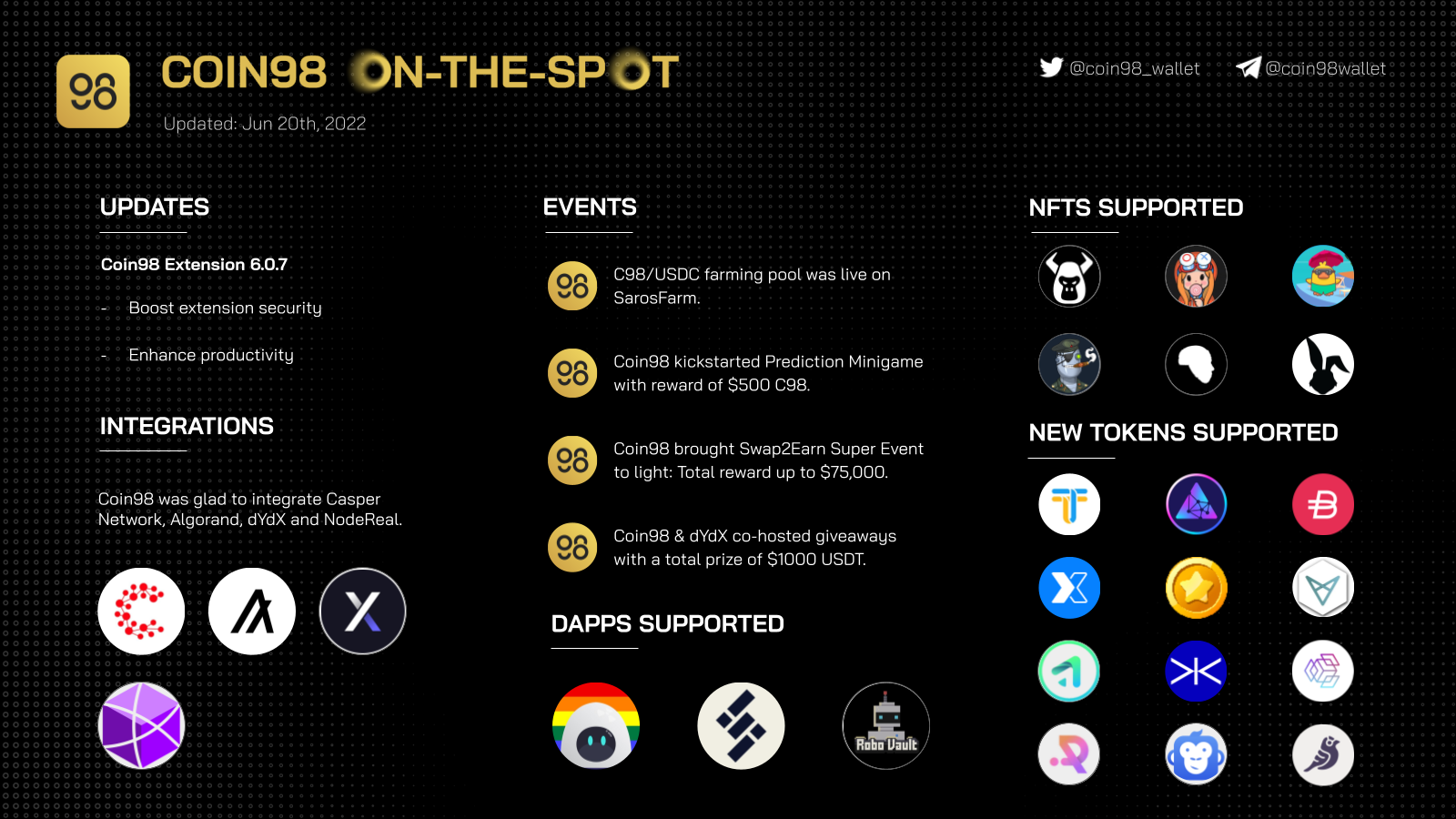 About Coin98 Super App
Coin98 is the #1 crypto super app designed to seamlessly connect a billion users to the crypto world safely and securely. We offer users across the globe a comprehensive and trusted ecosystem of essential services including but not limited to a non-custodial, multi-chain NFT & cryptocurrency wallet, built-in DEXs, Cross-chain Bridge & DApp Browser, a powerful Terminal, attractive Earn, Gift & Campaign, and Others.